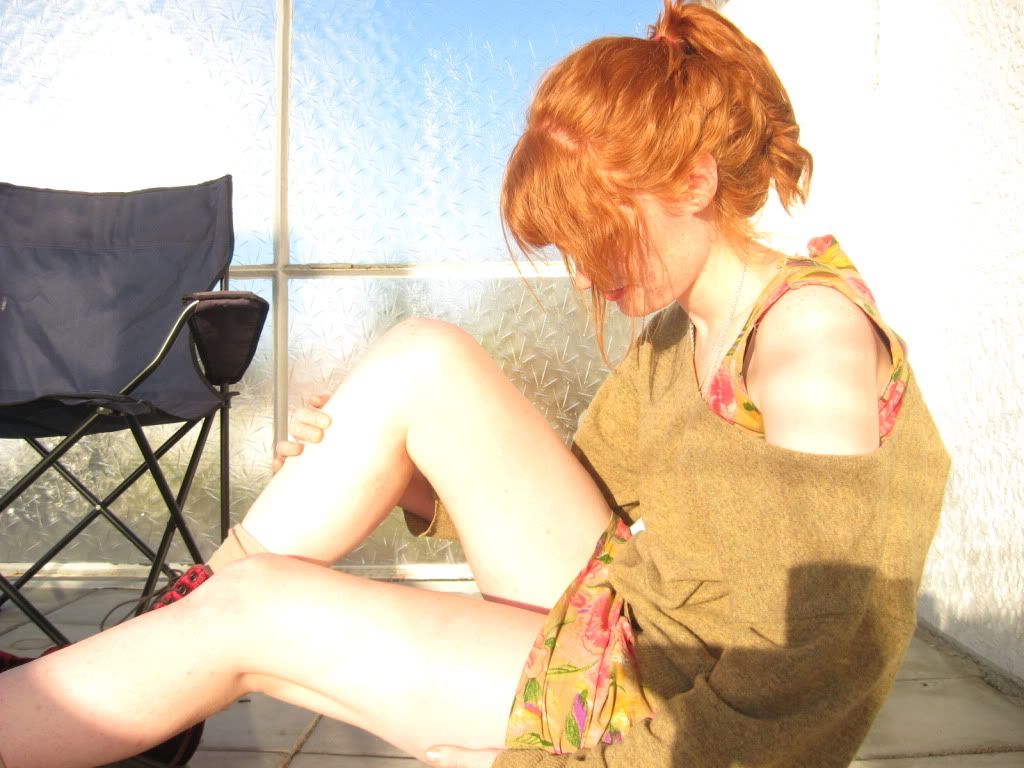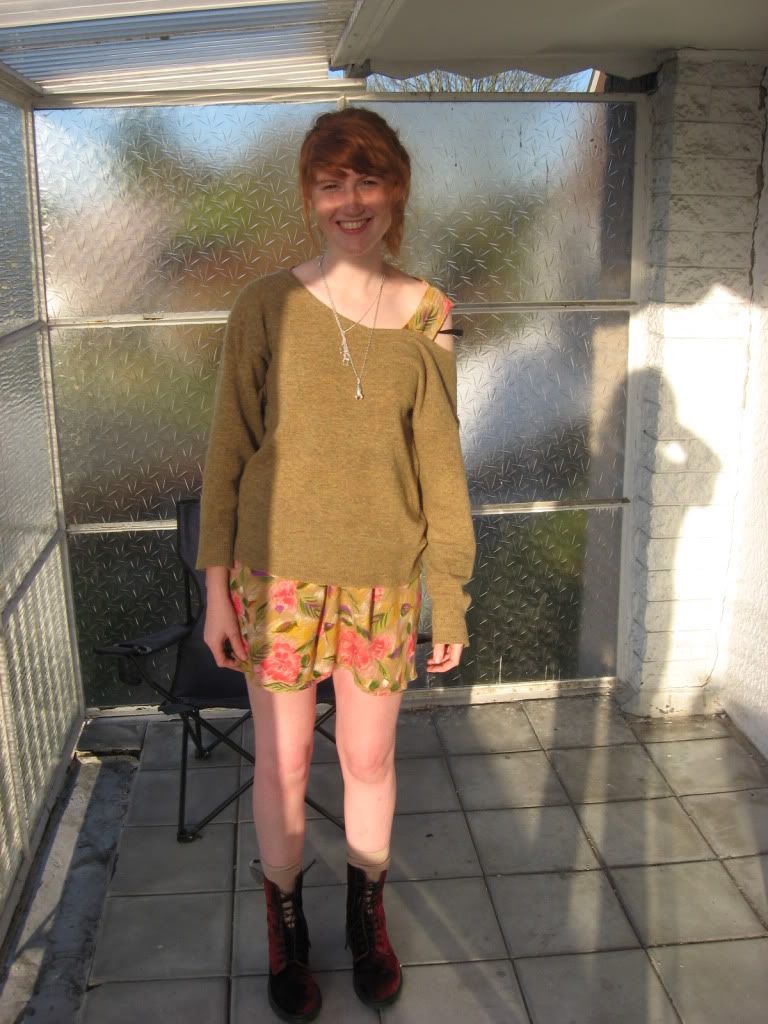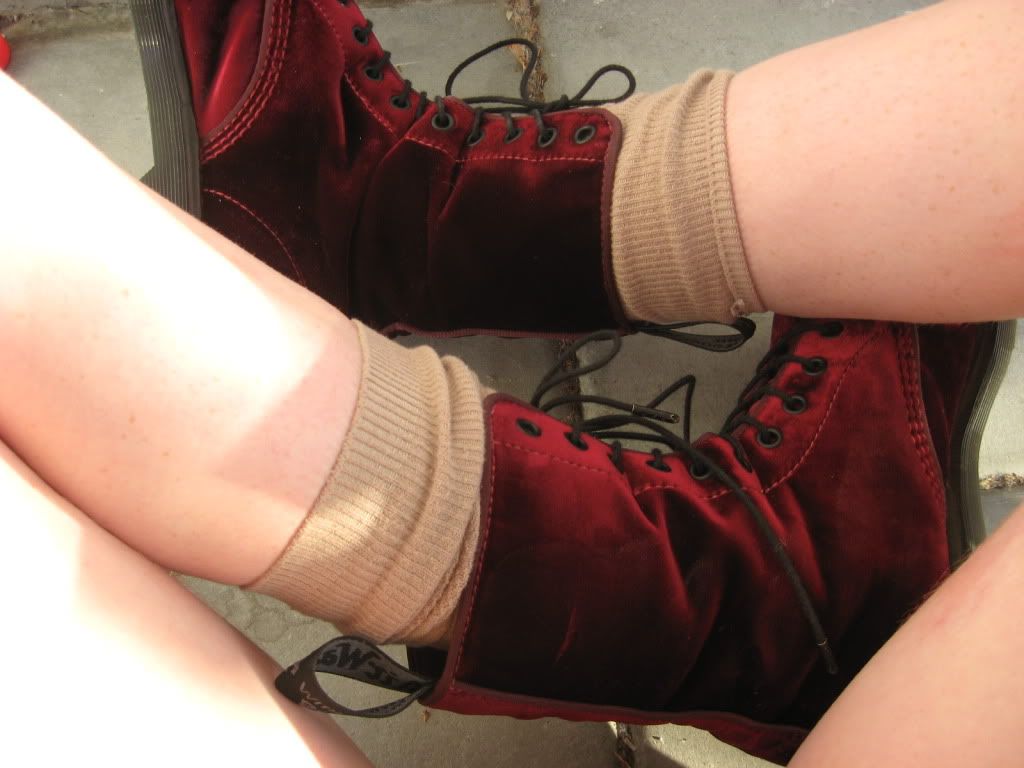 Wearing: Dress: homemade, Shoes: Doc Marten
avery
in cherry velvet, necklaces: Karen Walker and
Trifted
Stars, Socks: Dotti
I love tones of beige. Seriously, I don't know when I started wearing it so much but it's very much a basic of my wardrobe now. I wear this jersey at least three times a week and always around home because it is so cozy. The only reason I bought it was because I went out without a jersey and the weather changed, so when I went to save mart I picked out a jersey which went with this dress that I'm wearing in the picture and just happened to be wearing that day. I put it straight on and got them to charge me while wearing it at the counter. Pretty shifty! I guess colours like this are pretty in at the moment.
How do you like my haircut? I got it cut so it's shorter at the front and frames my face better. I really wanted it to look just like it looks in the first photo, with bits out the front and the rest tied up.
It's my birthday tomorrow! So excited. Gonna be 21.