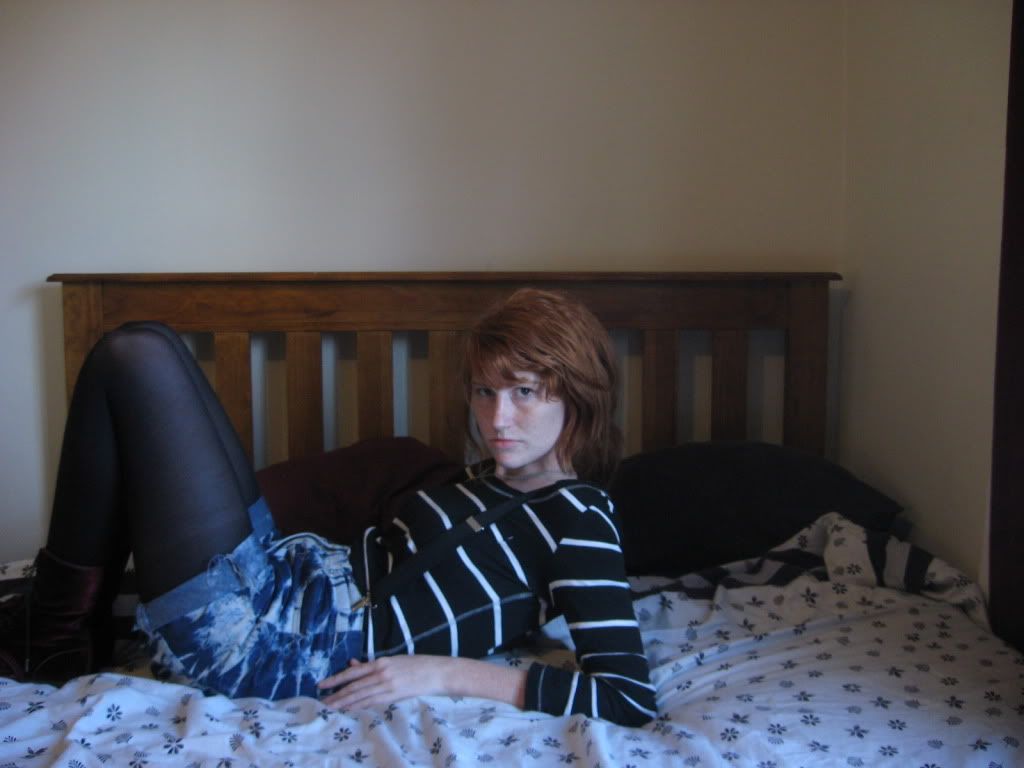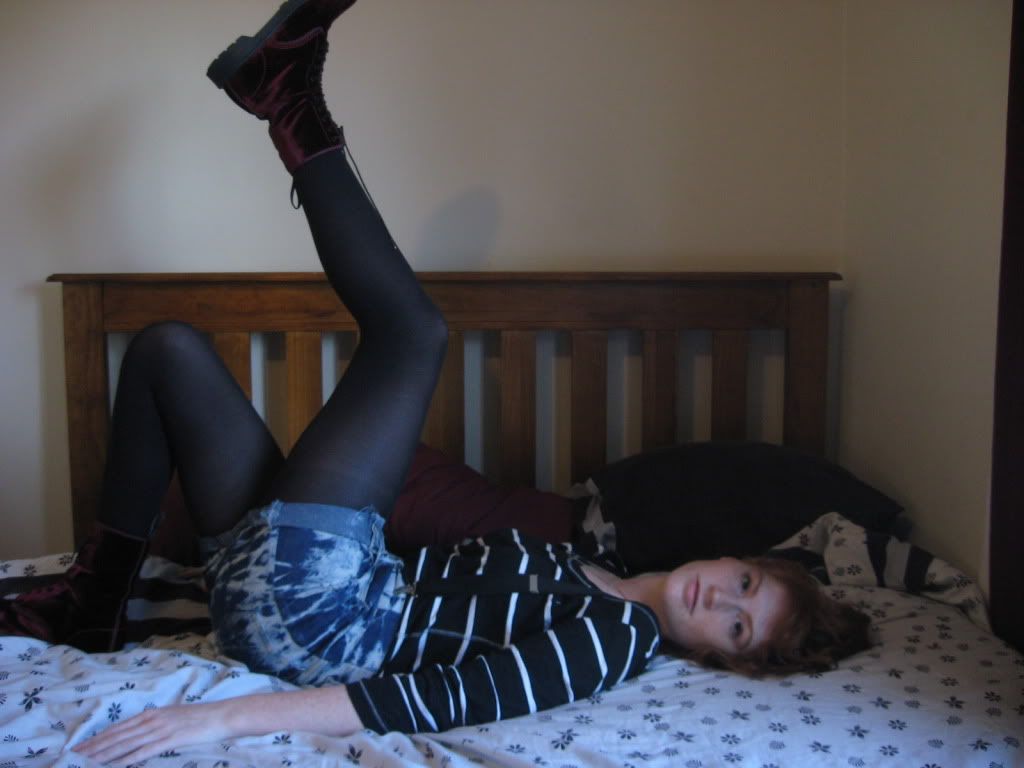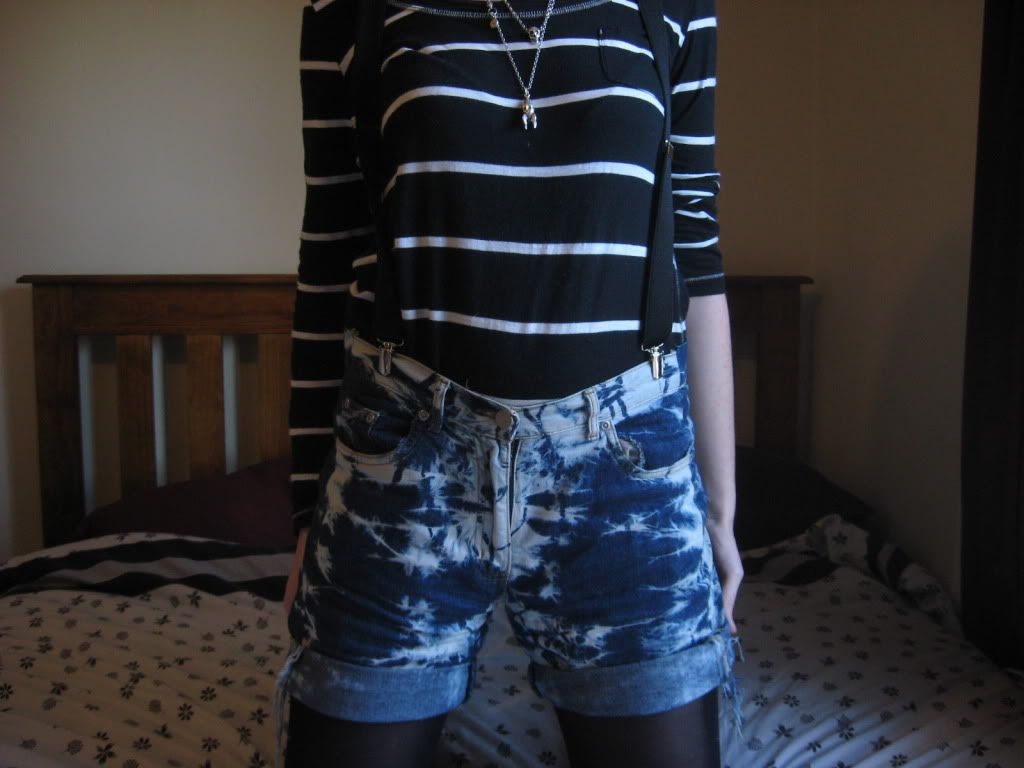 Today Wearing: Red Velvet Doc Martens, Top from Glassons, Boyfriend's suspenders from Ballantynes, tights from Farmers, Altered boys jeans from Toffs.
Been talking about the benefits of blogging with some of my friends lately. Turns out more people than I knew have blogs and of late I've felt less embarrassed about my own. I guess dancing around taking pictures of yourself seems pretty vain, but I do it for multiple reasons. One because there are some people in my life like my mum who don't really get to see what I wear in my life and secondly because I am absolutely obsessed with clothes. I could quite happily just sit in my room for an hour and think about them, it's a great tool for falling asleep.
But I also like how, many years from now, I will be able to look back and see what I used to be like, look like and the kinds of things I used to wear. There's not a lot of time in your life when you can just wear what ever the hell you want and I think being a 21 year old at University pretty much guarantees a lot of freedom, so long as you're confident in yourself.
Lastly, taking photos for my blog is a really good way to practice modelling, which is something that I could possibly make some money in (according to the people at NZ next model). I've been trying to improve my pictures and take ones I'm a little more proud of, or just do justice to my face. I'm always frowning! It's really great when my flatmates catch me out taking photos because I always smile in embarrassment and those are often my best snaps. But it's hard to take good photos when you just shove a camera on a ledge and let it snap away while you move. I usually pick the best three out of 30 or so.
I can feel myself coming down with a cold and ARGH I'd just like to complain for a second because it couldn't be the worst timing. It's crunch time at University, this week is our last lectures and I have three assignments to do next week. Still, that's what it's all about isn't it? And I will have a degree very very soon. Wow. I wish they'd told us to apply for graduation though, because I have missed the December application and now am forced to graduate in April. I will be a graduand all summer.