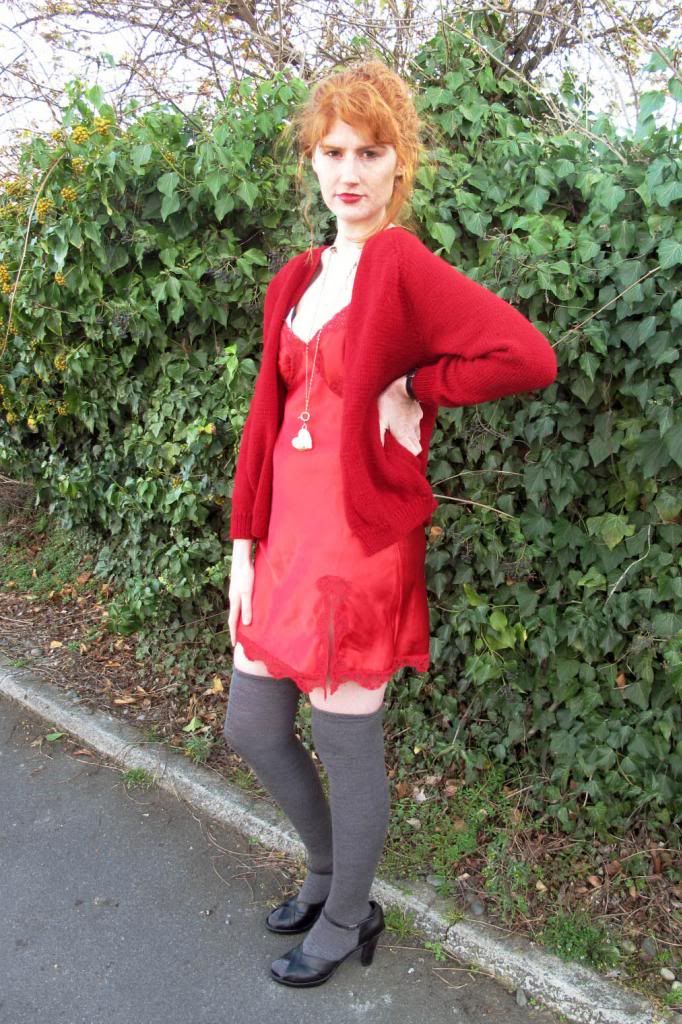 Vintage negligee, cardigan and shoes. Dyrberg Kern heart locket
When I was younger, I always used to peruse the intimates section of op-shops. I really liked the idea of wearing negligees as outwear, I mean often these pieces are so pretty, why leave them for the bedroom?Somewhere along the way, I stopped doing it, but when I saw Louis Vuitton's fall/winter 2013 runway, with its hotel hallway, sexy slips and sequinned trenches, I wanted to do my own interpretation of it.
Louis Vuitton Fall/Winter 2013
It doesn't happen often, but yesterday when I went op-shopping I found exactly what I was looking for, a red negligee with a lace lined split and a slouchy cardigan to match. I've styled it here like the runway, but for daily wear, I'd probably throw on some jeans.