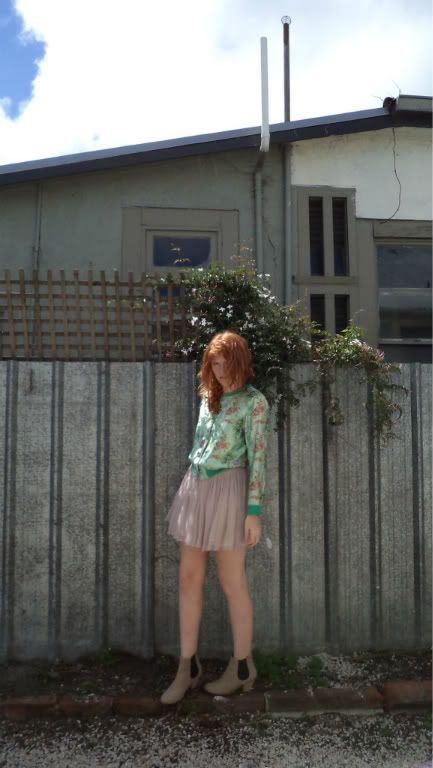 Got some new boots today. Really like them. They've got that beigey tone that I can't help but keep buying in shoes, and the stretchy sides make them really comfy. Plus a really wide heel so they are really easy to walk in.
This jacket is another of the things that I am selling. It was one of the first pieces of clothing I ever sewed myself. I wanted a brocade jacket forever, especially in this minty green colour. I made it with a whole bunch of other clothes as a sort of collection. They were all very ethereal. It's really well made with stretchy jersey edges, sort of a bomber jacket, Letterman's style. I think I always sort of wanted it to be more like a denim jacket though, and the fabric is so soft and loose, it doesn't actually sit that well. Don't tell anybody on my auction though :p.
Also, sorry about the drab background and surly face. There was so much glare that I could barely open my eyes. I need to buy a new tripod or find a better place to take photos. At the moment, I am just propping my camera up against the window sill which isn't that effective.