Wednesday, March 18, 2009
I've never been a big fan of Jeremy Scott. The man looks like a plonker, he's friends with Cory Kennedy and his collections aren't exactly ingenious. BUT holy mother I need these shoes. I was literally considering painting my sneakers gold the other day, and then I came across these. Why not create some lace attached wings too? Yeah that's a good idea...wonder where I got that from?
Posted by

LJ
at 11:17 AM
6 comments:

Would you read a blog if you didn't like
somebody's
style? If it was different from your own? If they had different political views from your own? If they wore fur? If they were too opinionated?
Why are all the most popular
bloggers
skinny?
Blog are meant to make our voices heard. But is anybody listening? Do they not (
at least
somewhat) reflect the dominant ideologies of our society anyway? Do we not tune out when the voice is dissimilar to our own? Send messages of hatred when people try something different?
Or is it that we just conform to an image?
Why do we all look the same? Stud
everything
we can see, shred t-shirts, bleach jeans.
Why do I not do all these things on purpose? Is that not worse?
Are blogs really platforms for discussion or just unanswered monologues?
I feel isolated in this medium. I don't know who I'm talking to. I'm like a stalker, I often don't comment.
So why do we do it? What does it accomplish? Why don't we scream our opinions? Why are we always treading on thin ice? This is our space, our place. People should hear our say.
Posted by

LJ
at 12:55 AM
7 comments:

Tuesday, March 17, 2009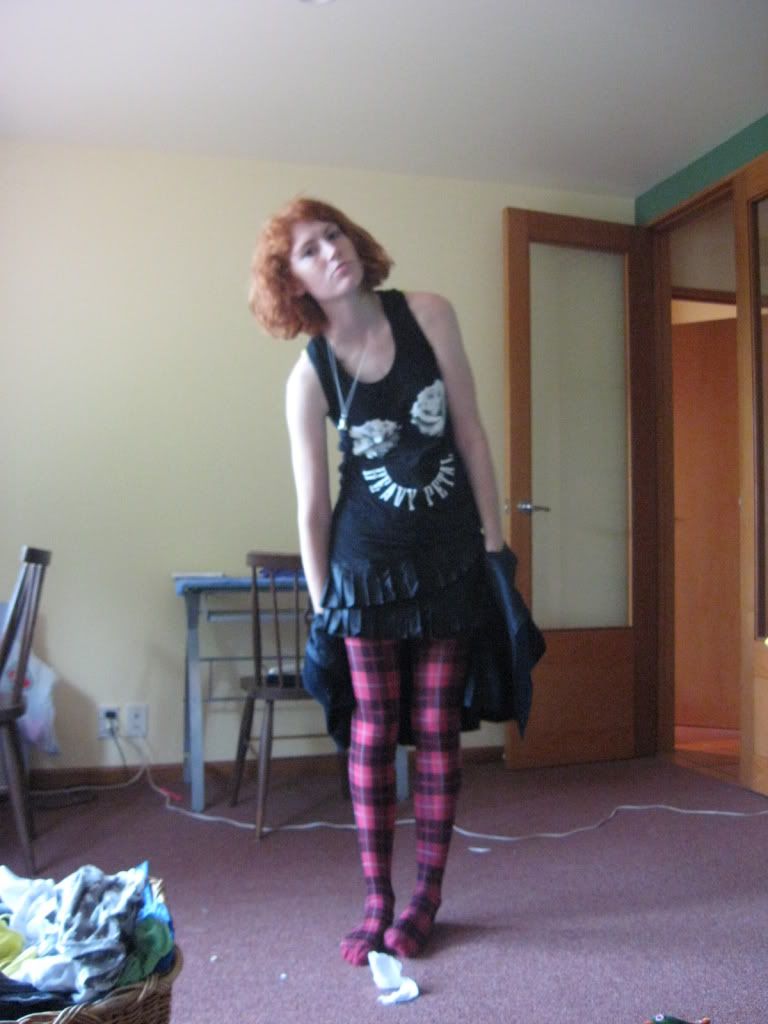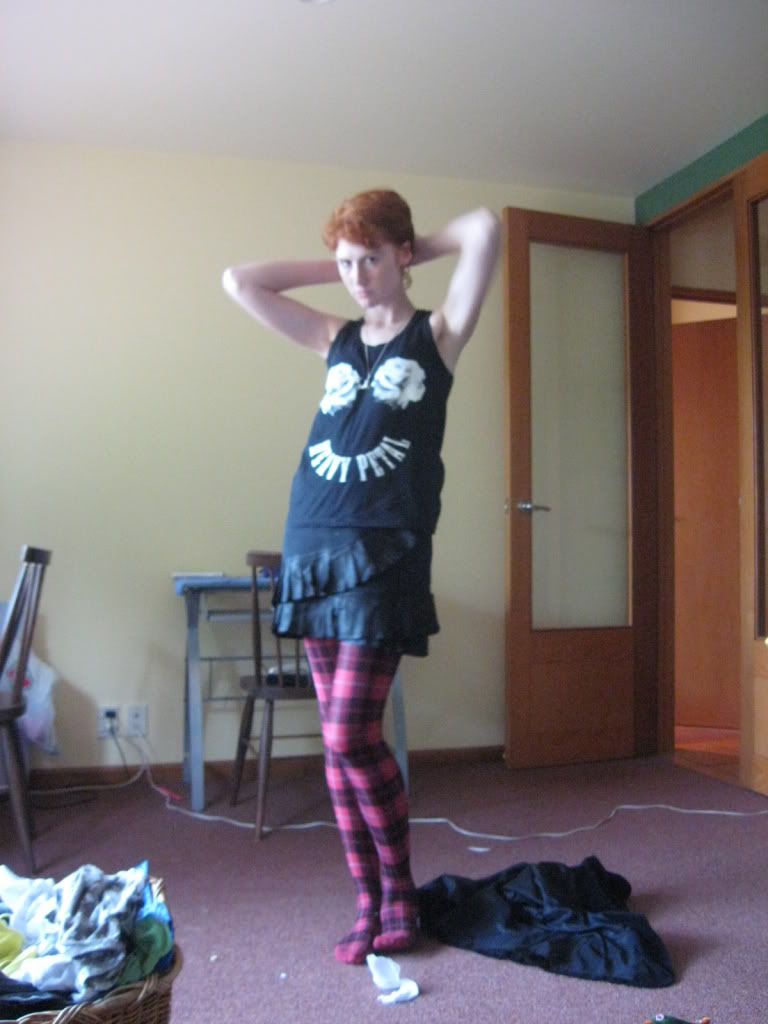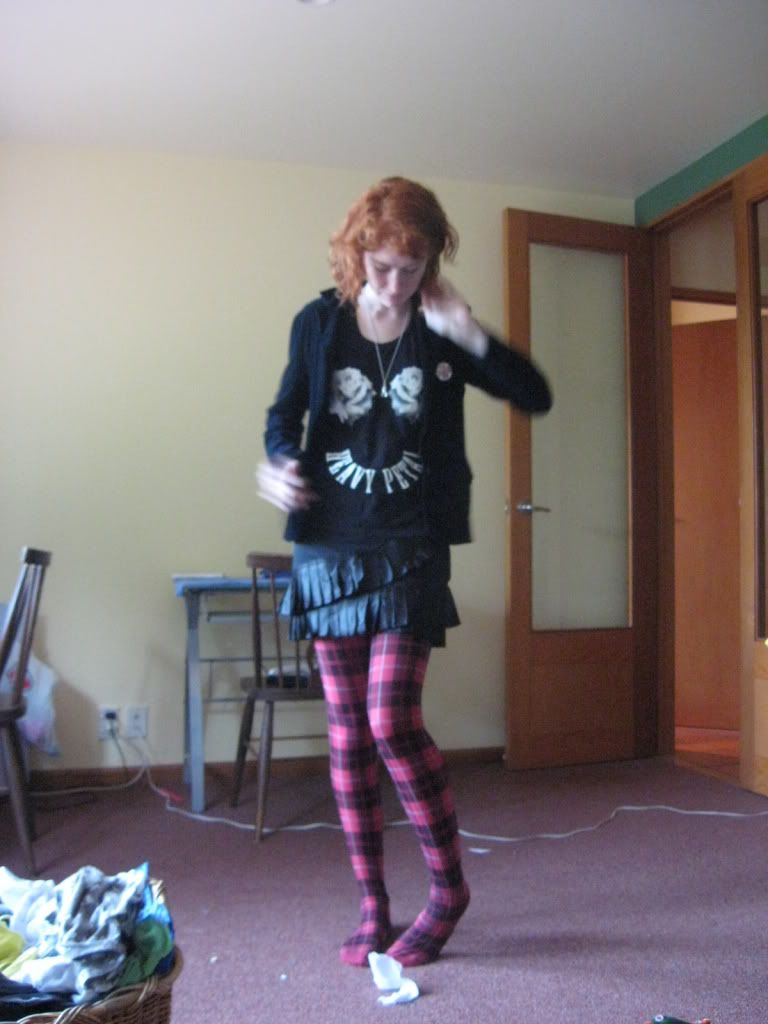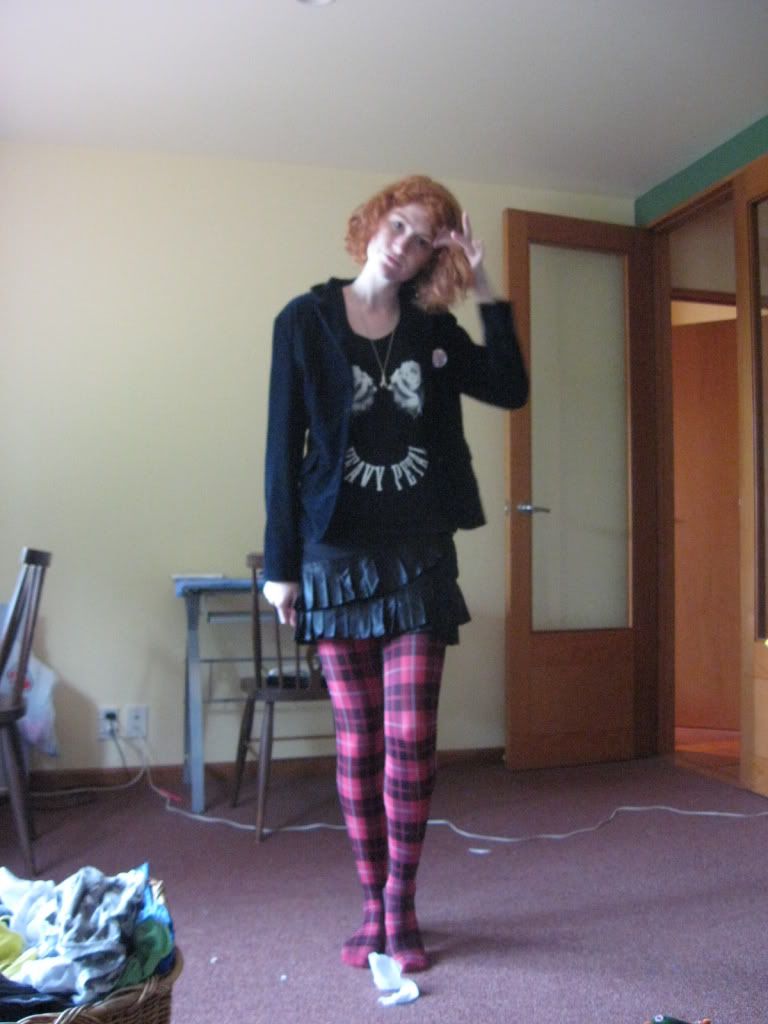 I am a terrible blogger. But actually I have felt kind of bored by my wardrobe at the moment. Just one of those dry spells. I've been wearing a lot of
tartan
, injecting some punk into my lifestyle.
Did everyone have a good St. Patrick's day? I had two pints of
Guinness
(I swear Irish is deep in my blood, I practically feel my spirit soaring to
Irish
music and that
Guinness
is as good as chocolate to my taste buds). And I tell
ya
, the one time of the year you get a lot of attention for being a redhead is St. Patrick's. A 40 year old man tried to full on kiss me (I managed to subvert it into a peck on the cheek, but still!!!).
The lack of shoes in these photos is a bit poor. I was just sitting around home when I took them
Posted by

LJ
at 10:34 PM
No comments: