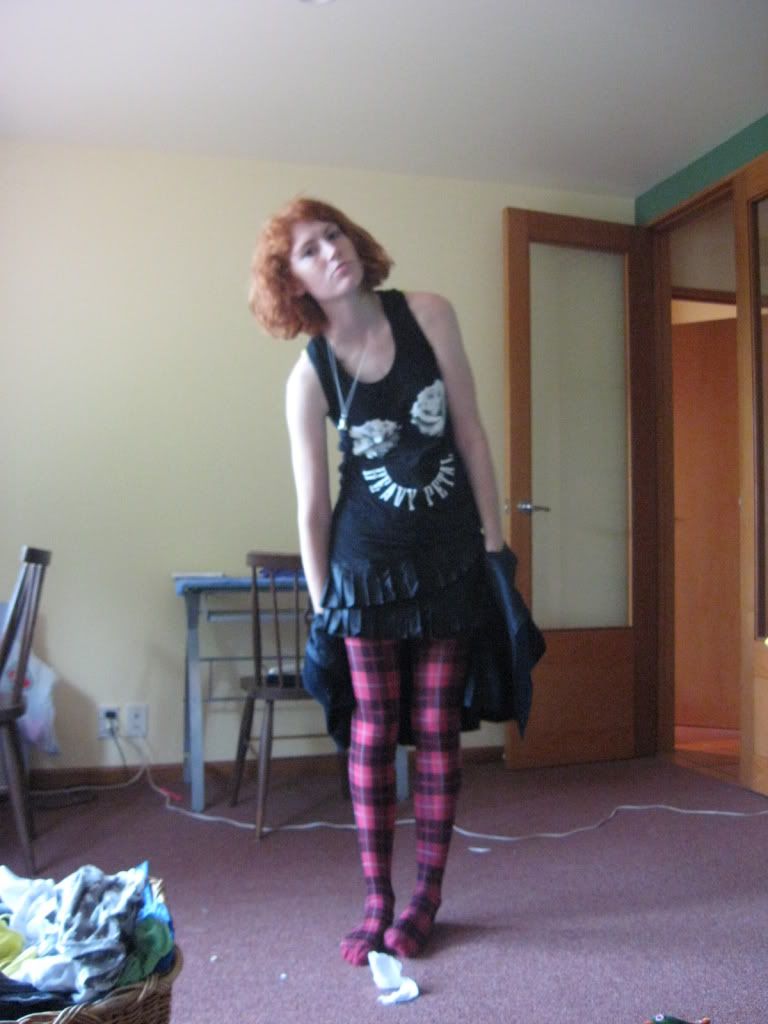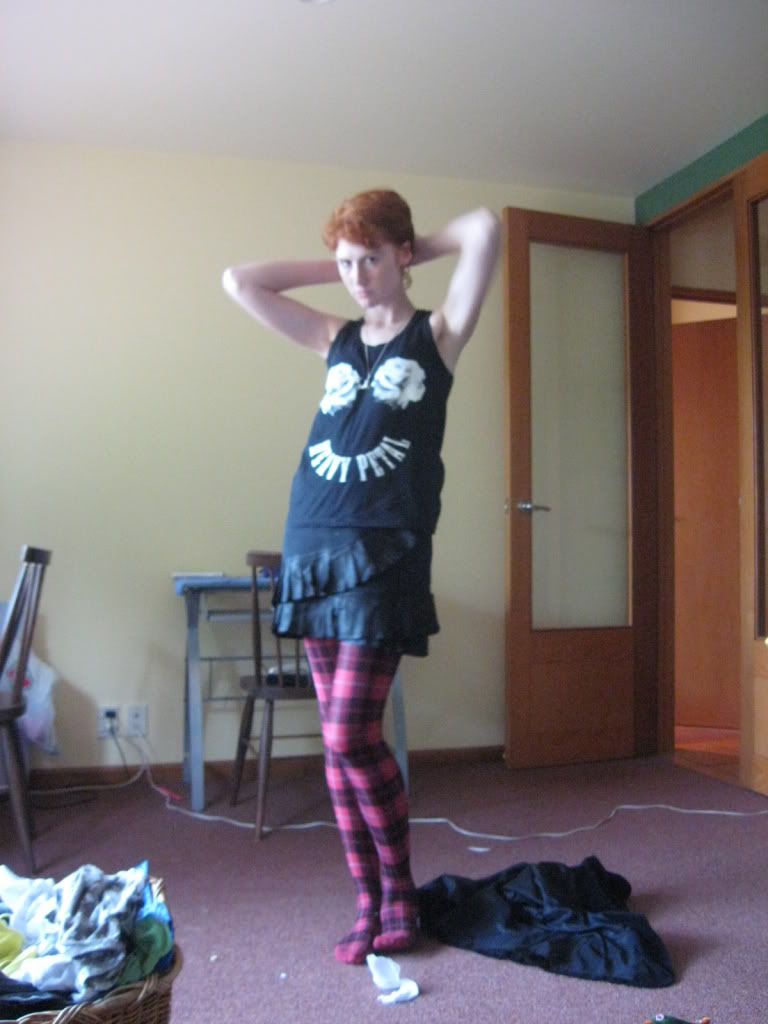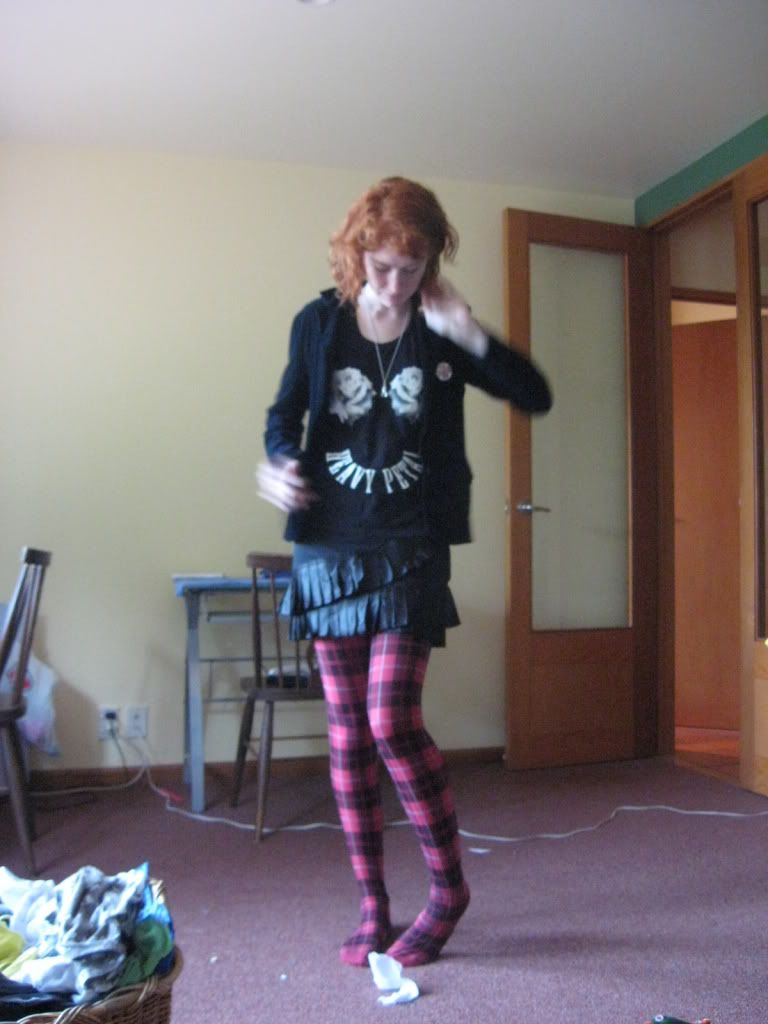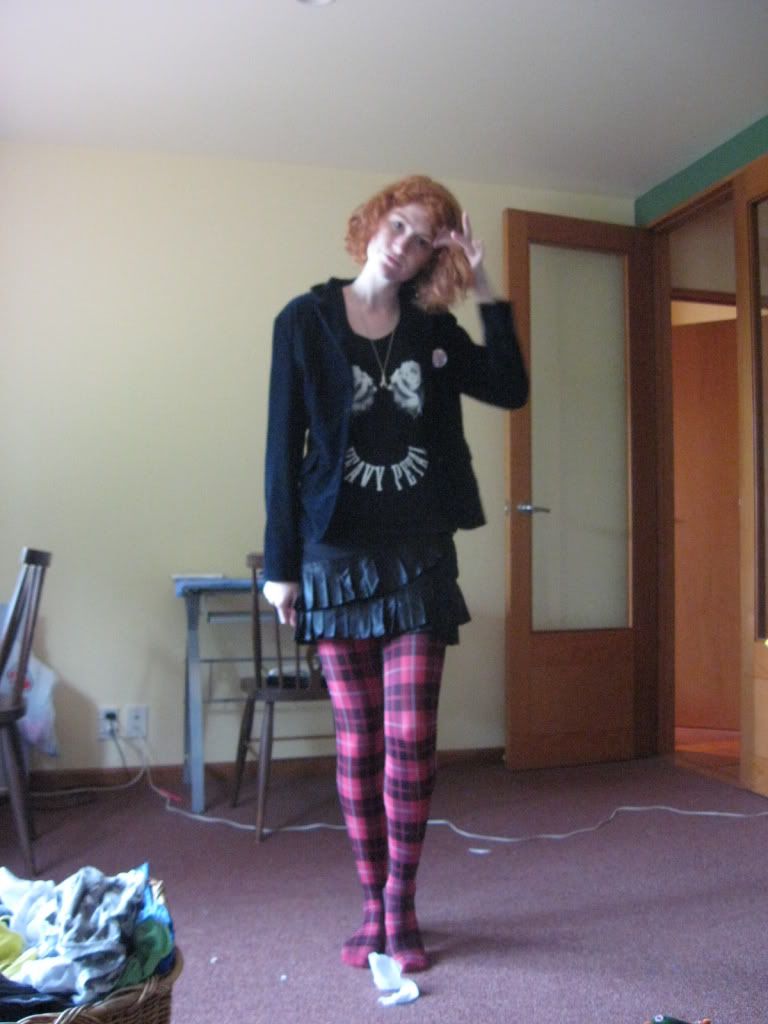 I am a terrible blogger. But actually I have felt kind of bored by my wardrobe at the moment. Just one of those dry spells. I've been wearing a lot of
tartan
, injecting some punk into my lifestyle.
Did everyone have a good St. Patrick's day? I had two pints of
Guinness
(I swear Irish is deep in my blood, I practically feel my spirit soaring to
Irish
music and that
Guinness
is as good as chocolate to my taste buds). And I tell
ya
, the one time of the year you get a lot of attention for being a redhead is St. Patrick's. A 40 year old man tried to full on kiss me (I managed to subvert it into a peck on the cheek, but still!!!).
The lack of shoes in these photos is a bit poor. I was just sitting around home when I took them