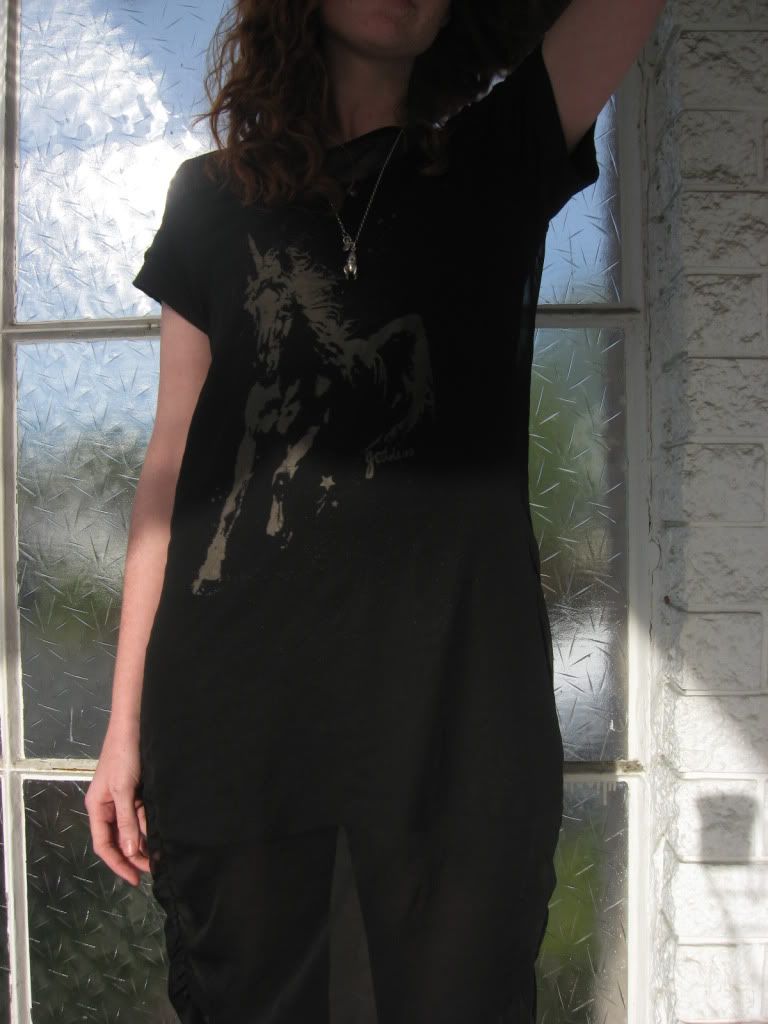 Wearing: Sheer dress from Savemart, Unicorn Tshirt from the Warehouse and tights from Farmers.
Haven't worn this sheer dress for ages and I forgot how much I love it. It's actually quite restricting around the legs so it's not the easiest thing to wear and I probably won't bother with it tomorrow, but I love the rouching up the side and the peek of leg.
I'm sewing a dress at the moment but I'm determined for it to look PERFECT so it won't be done for a few days yet. Moved furniture around in my flat today and people were NOT happy. Get over it.