Looking through my closet, there are so many beautiful garments that I never wear. It's crazy. So I have decided that next week is to be my beautiful clothes appreciation week. This is a week for the things in my closet which rarely see the sun, and yet are very, very beautiful. I have chosen four items (since sunday is spent at work wearing uniform and it gives me a chance to wear some of them more than once). These must be worn at least once next week, but preferably even more.
First of all, 2 dresses. Both handmade and designed.
Two print Luella inspired dress, Butterfly dress with ribbon
Secondly, two jackets (you may be sensing I wasn't lying when I admitted my weakness for shiney things earlier).
Gold World Jacket, Green Brocade Bomber Jacket (handmade)
Lastly, I also have a beautiful, beautiful watch that hasn't seen the light of day for atleast a year. Granted it has run out of battery, but that's no excuse. I am terrible and repairing things and putting it on my wrist will only serve as a reminder.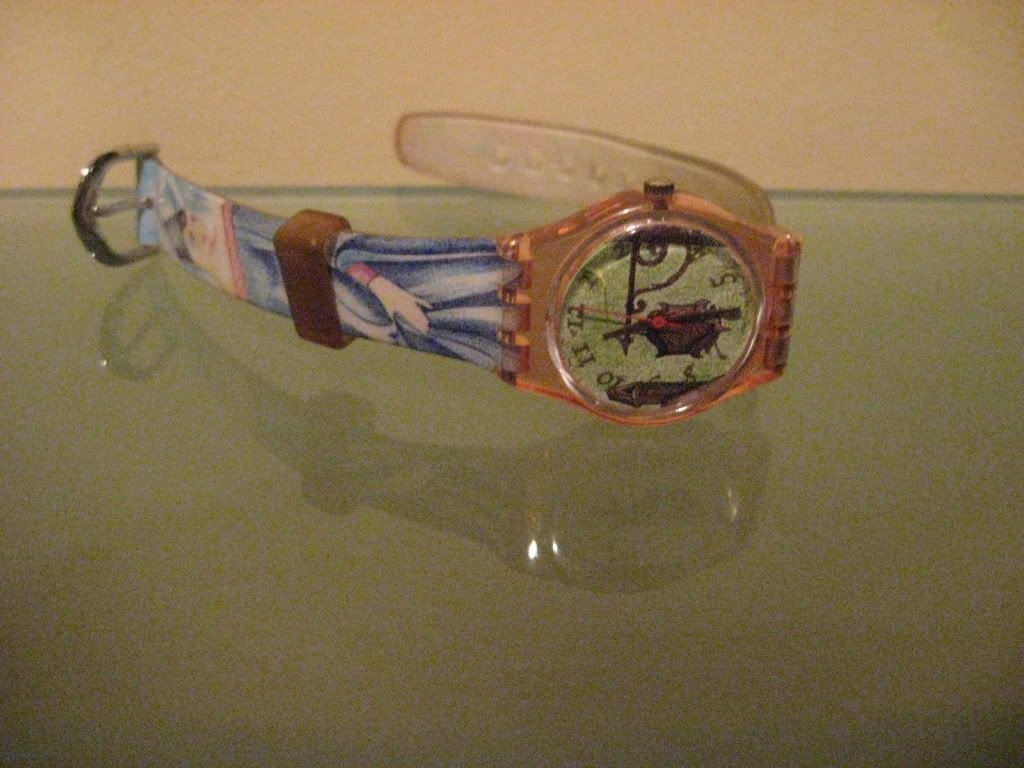 Hands Christian Anderson Swatch (if you look closely there is actually the Snow Queen on the left, and the other strap has the little match stick girl)
So clothes apprecation week. yay! Can't wait, and I'll deffinitly post pictures. I'd love to see the beautiful things in other people's closets that go unnoticed. Perhaps we should make it a legitimate holiday....right boss???? ;)