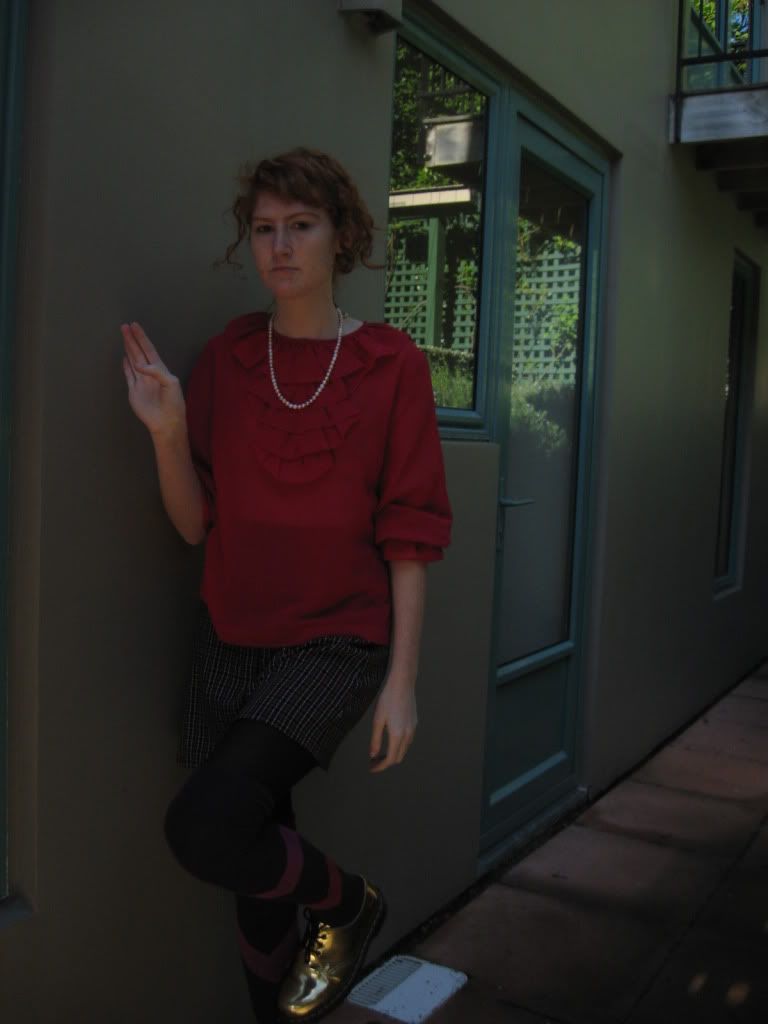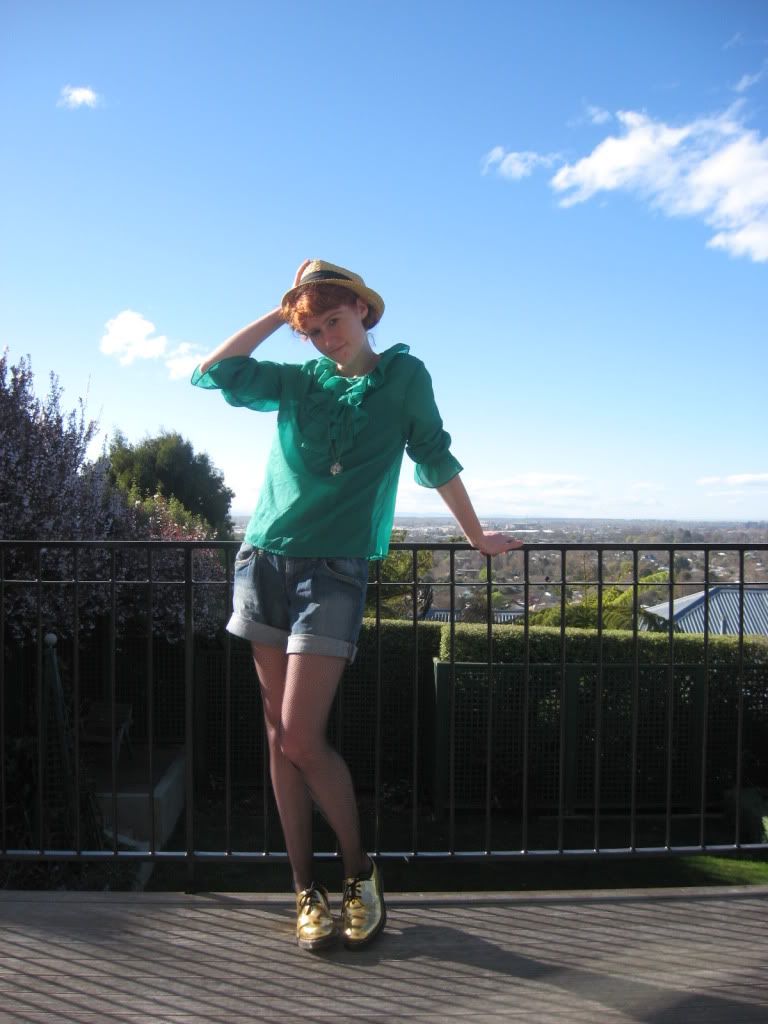 Fish nets, gold shoes, jewel colours, frilled collars. I probably should really, join the circus that is. I would fit right in. Well I could dress the part, I actually suck at any kind of gymnastics or crazy flexibility. I can't even touch my toes.
Here are my shoes!! Are they not amazing?
It's been so hot the last couple of days. These two tops have been great. Found them both at an
op-shop
, exactly the same except that they green one is made of a slightly lighter fabric. There was also a beautiful cream lace one, but I thought buying all three would be a bit much.
Don't know what I'm doing with my hand in the first picture, but it showed my shoes.