Gosh, I think this is one of the longest breaks I've had from a post. It wasn't even intentional, and I can't even remember the reasons behind it as I sit here
in front
of my laptop. Well, for one, I know that I had three exams last week and and essay due.
HRWKNfln
!!!! Are they even allowed to do that? Well yes, but that's not the point. I was a ball of stress. Now I am dying to post up the many things I have accumulated in the mean time.
It has been freezing here. 10 degrees if we are luckily, but often below zero in the morning. I have always wanted to say this, and now I can; I have been living in my Doc Martens. Yeah, I'm lame, I idolise punks. So what? Got a problem with it punk?!
Ahhhhhhh
......
I took these pictures at night, so that's why they are all over the place and why the lighting changes. I was trying really hard to get a good picture, but oh well, you get the picture (no pun intended...oh god I need sleep).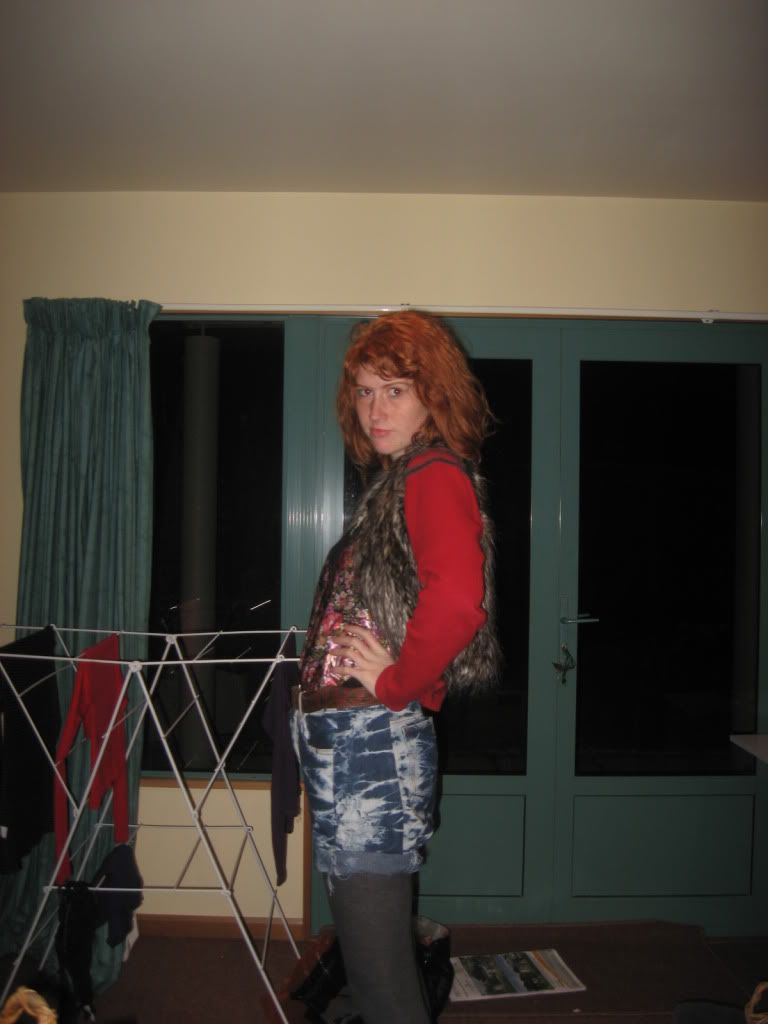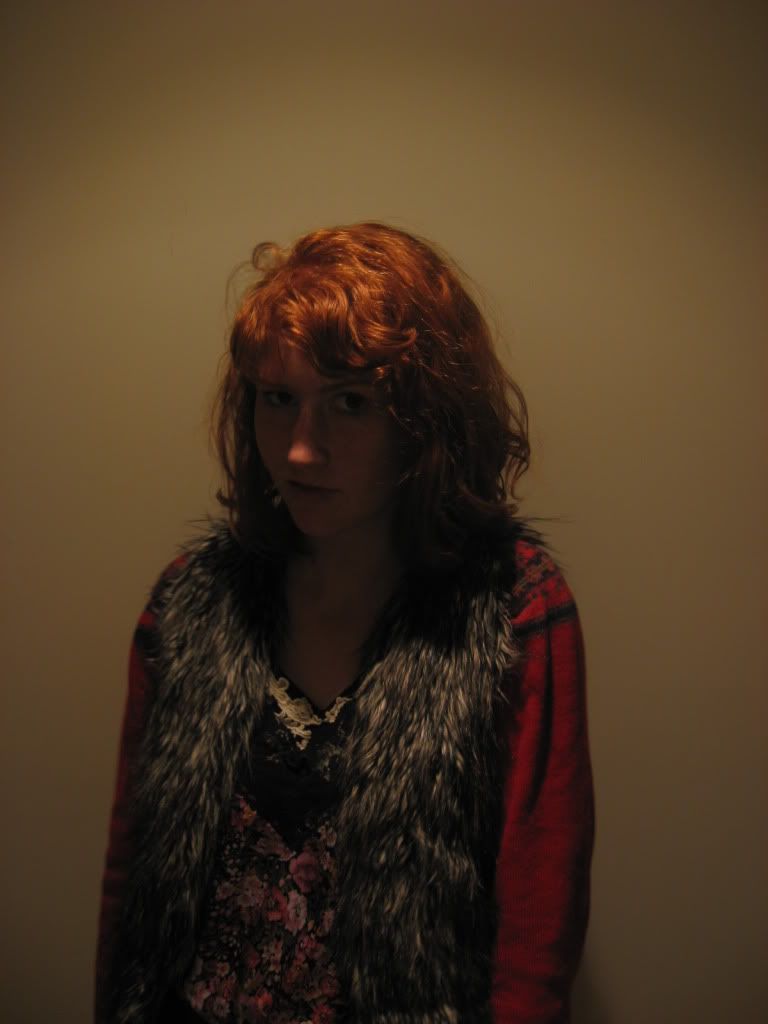 Look I get gradually closer :D.
Top- Cue


Negligee

: Vintage
Jersey: Vintage
Vest: Jay Jays
Shorts:

Customised


Tights: Farmers
Shoes: Doc Martens