I finally got around to doing some of the DIY projects I have been putting off for god knows how long. It is insane how much fabric I have piled up into my wardrobe, and every two months or so I decide on something different I want to do with it I swear, this velvet fabric I have has gone through at least 20 transformations.
On top of that I often buy things at op shops that are too big or not quite right, and they sit in my closet waiting to be revamped.
So this dress was lucky, it was only in there a week. I wasn't sure what I had in mind for it, but all of a sudden, it turned into this: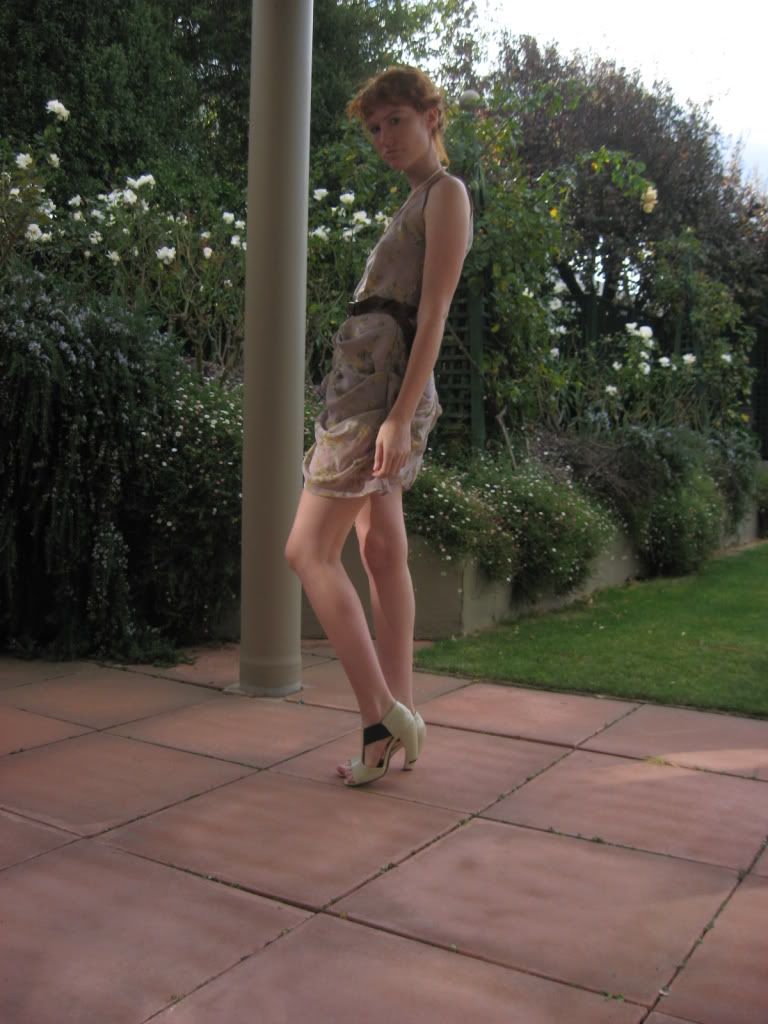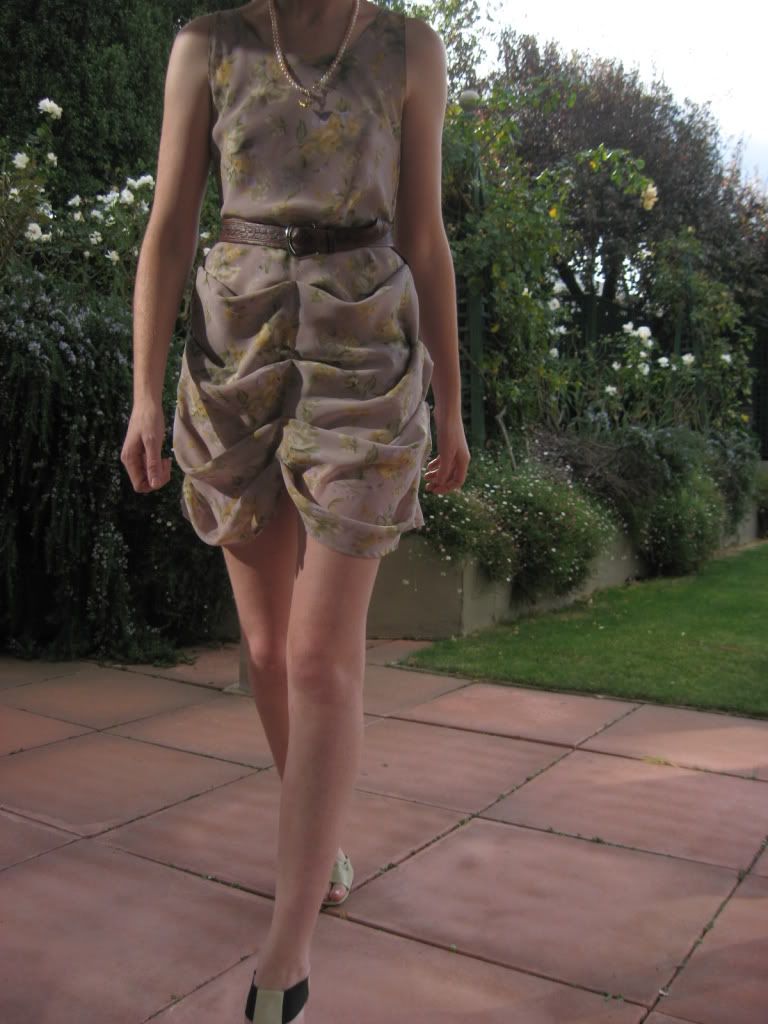 Before this it was two sizes too big and down to my ankles. Now I'm not one to raise my nose at long skirts but it made me look like a bean pole.
Ever since i watched the BBC version of Ballet Shoes, I have been a little obsessed with the idea of the 1920s. Pretty fabrics like this have caught my eye. And I am in love with how this turned out, though I think I might undo the last pleat in the middle because it looks a little like I have it stuck in my underwear haha. But otherwise, I couldn't have imagined a better end result. I want to wear it everyday this week.
Second up, I made a cute shift dress out of some beautiful gold fabric I've been saving up for a while.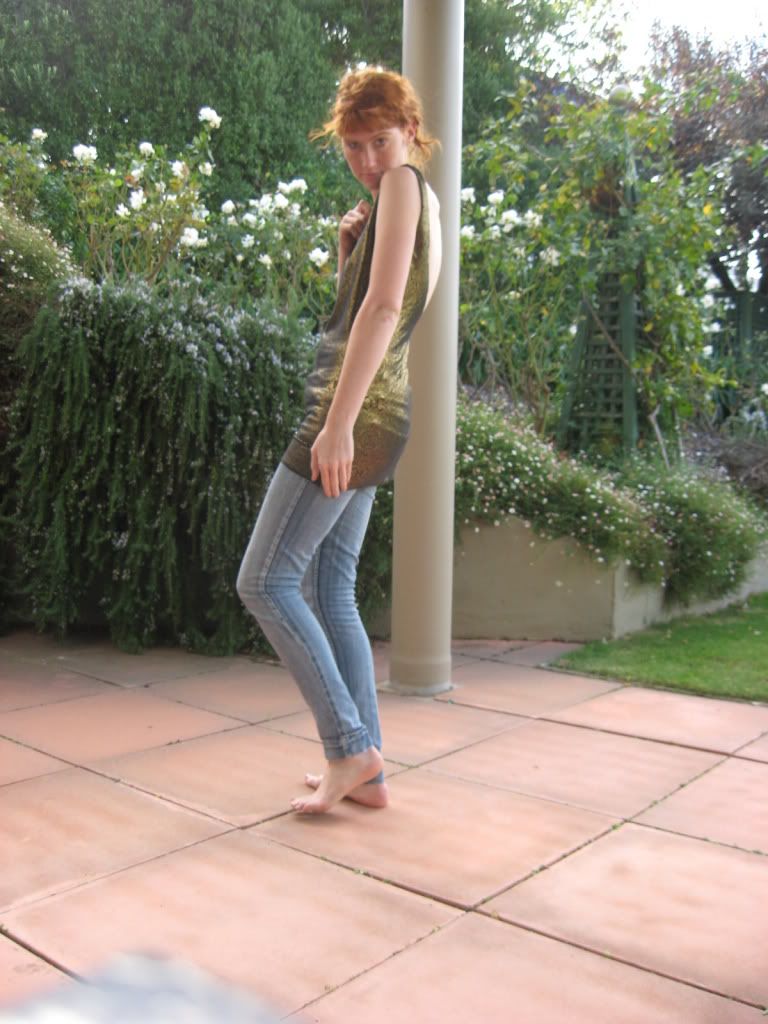 I didn't want to put this dress up, as it totally trumps mine, but I thought I shouldn't pretend I wasn't inspired by it.
I'll put a better picture up when I work out how to wear it. Unfortunately it's not that possible to go bra less, because one gets the Balmian effect:
From
NYmagazine onine
....if you get what I'm saying.
Anyway, that's what I accomplished today. Hopefully there will be a few more thing popping up. I have at least two dresses on the go at the moment and I still need to buy some ribbon to lace one of my Doc Martens (turns out 3 metres was only enough for one...holy cow).
Hope you all had good weekend.