The coolest thing about getting something new is deciding how to wear it. Playing with costumes is no secret in the blogging society. We are all sneaky suspects of it. And who could rob me the chance to do so with a LIQUID GOLD brand new jacket.
So this is me just playing around at home. I haven't worn any of these looks outside, but I certainly would in future. Introducing, my new gold jacket (and gold really is an understatement).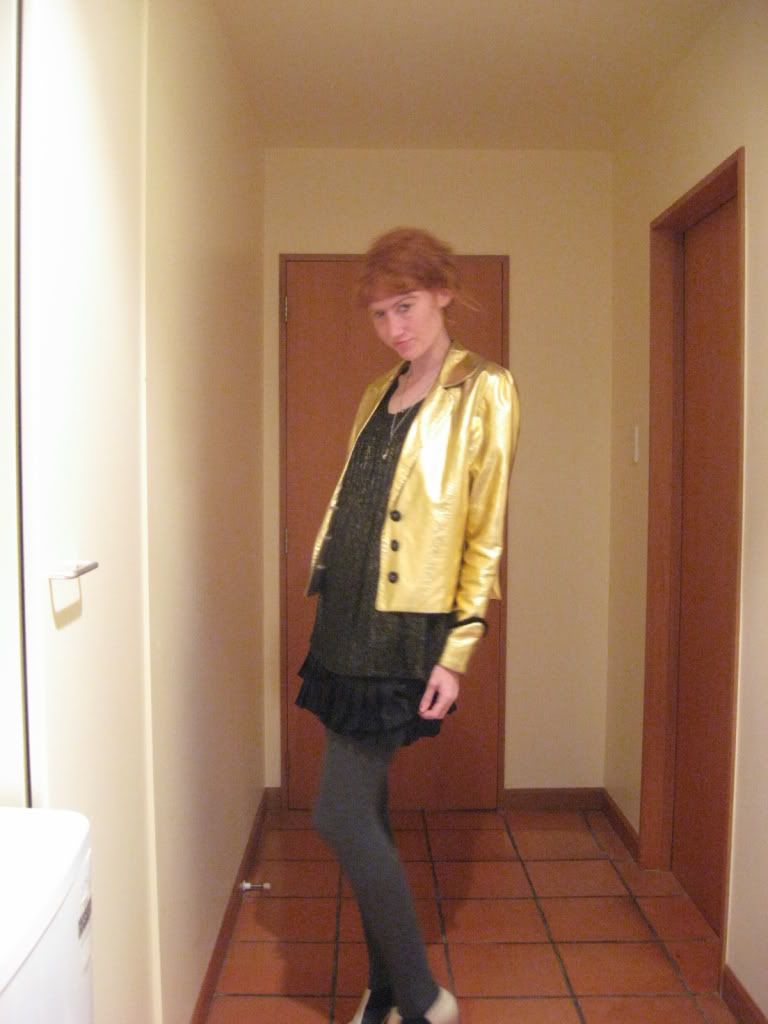 Oodles of grey, a hint of gold, some
beige
. I never can
refrain
from wearing blends of colour from head to toe. Elegant outfit.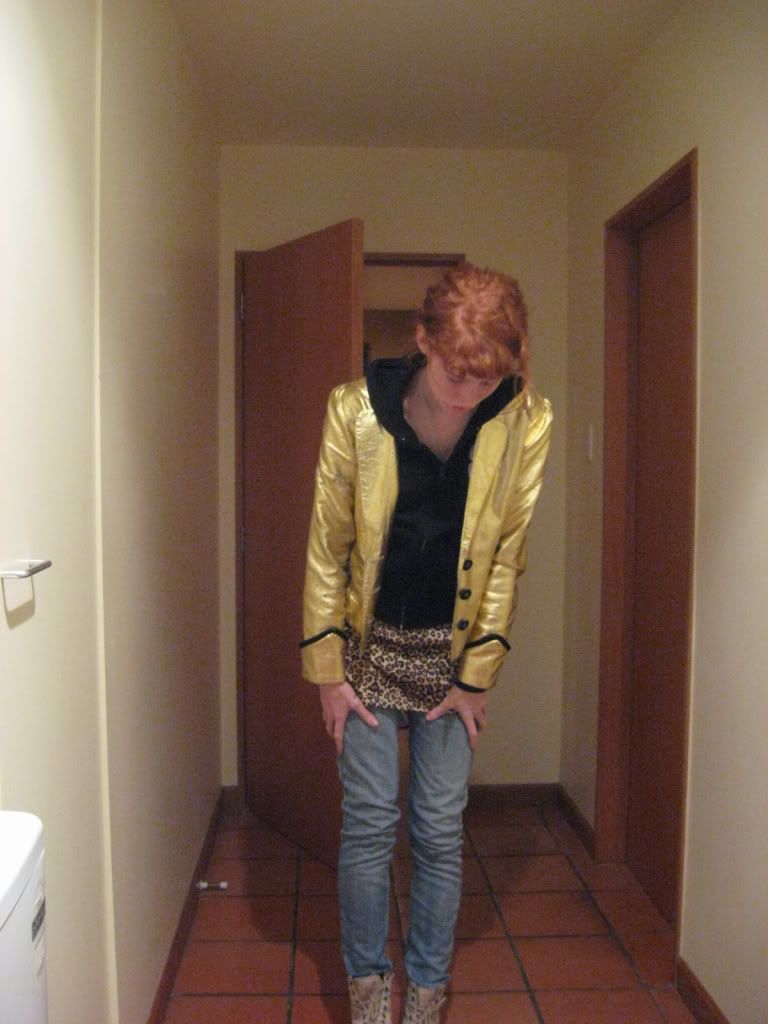 Blue jeans, soft docs, a touch of leopard and a hood. Rainstorm?
Palease
...nothing could phase me. Casual outfit.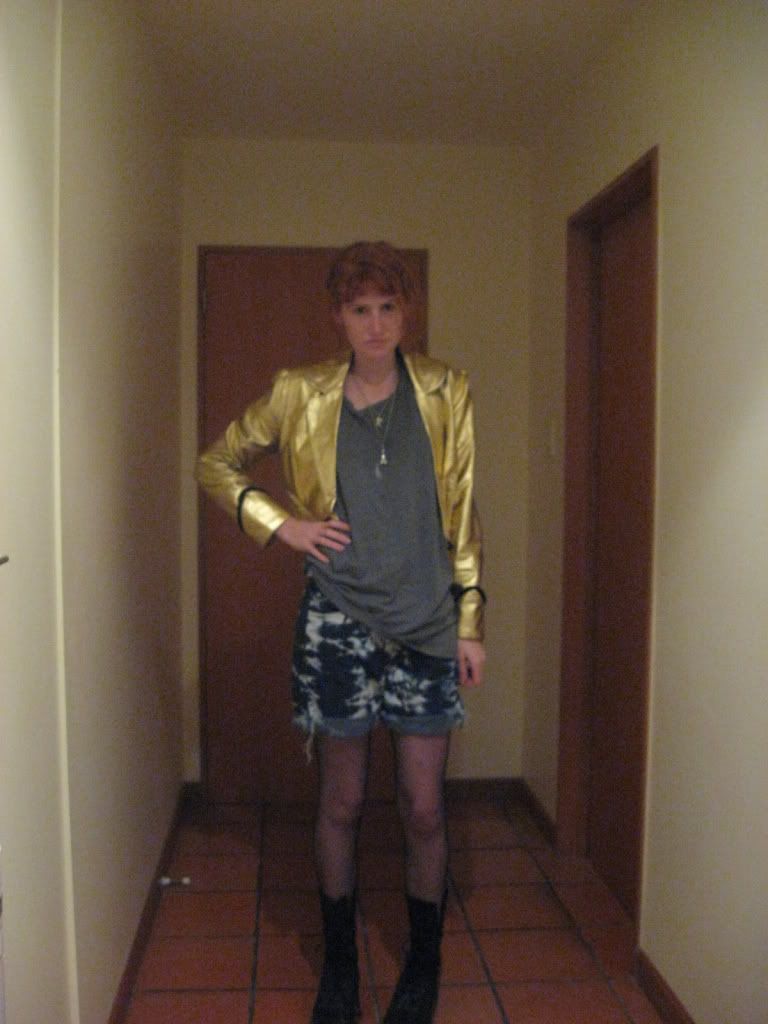 Acid wash, fishnet tights, a grey loose t, and those 14 hole Doc Martens. Cross me and I'll kick your arse. The
hard edge
look.
And just to show you just how gold it really is....
I think I am in love.