luluella
: what do you think would be more warm, blankets or ponchos?
Knee:
Mexicans
wear ponchos
Knee: in
Mexico
Can't beat that logic.
Does anyone ever feel the need to
girly
up hammer pants? It's strange because I usually like to grunge up
girly
outfits. I'm just not that
girly
at all genuinely, but lately it's like I
ingested
sugar coated rainbow fairy dust, or something. I mean, I bought a black satin bow for my hair. I am NOT a bow person. I have
always
shied
, no reeled, away from
headbandbowpigtail
sort of hair.
Anyway, case in point, I am
girly
now. Here's my
girly
hammer look: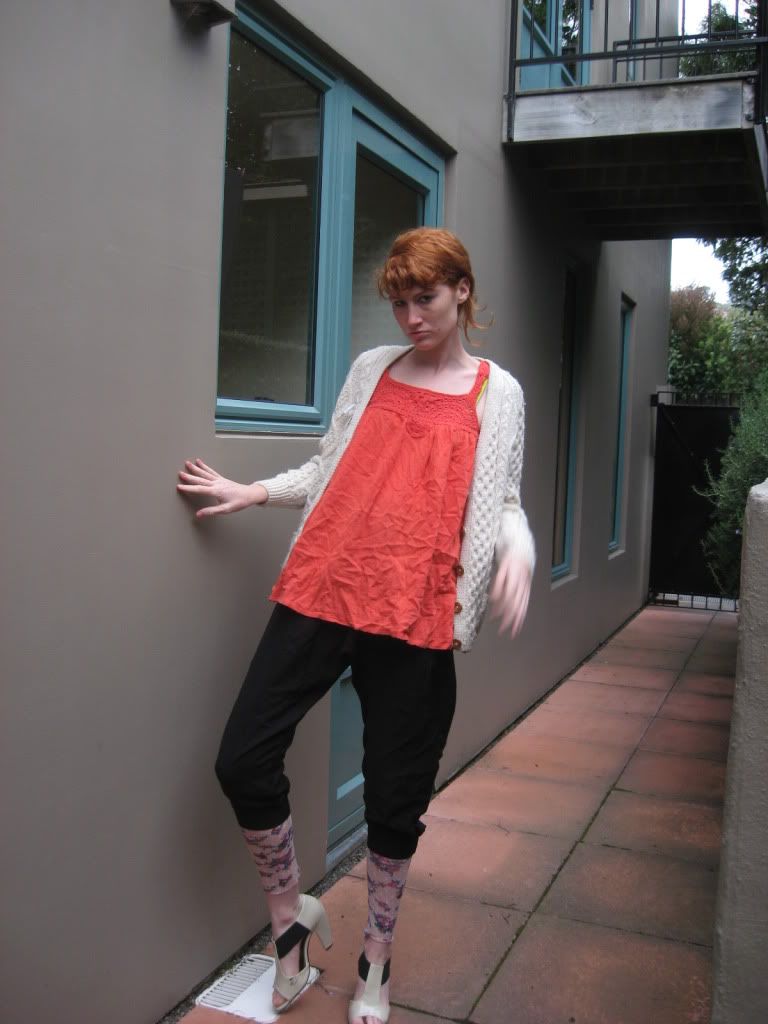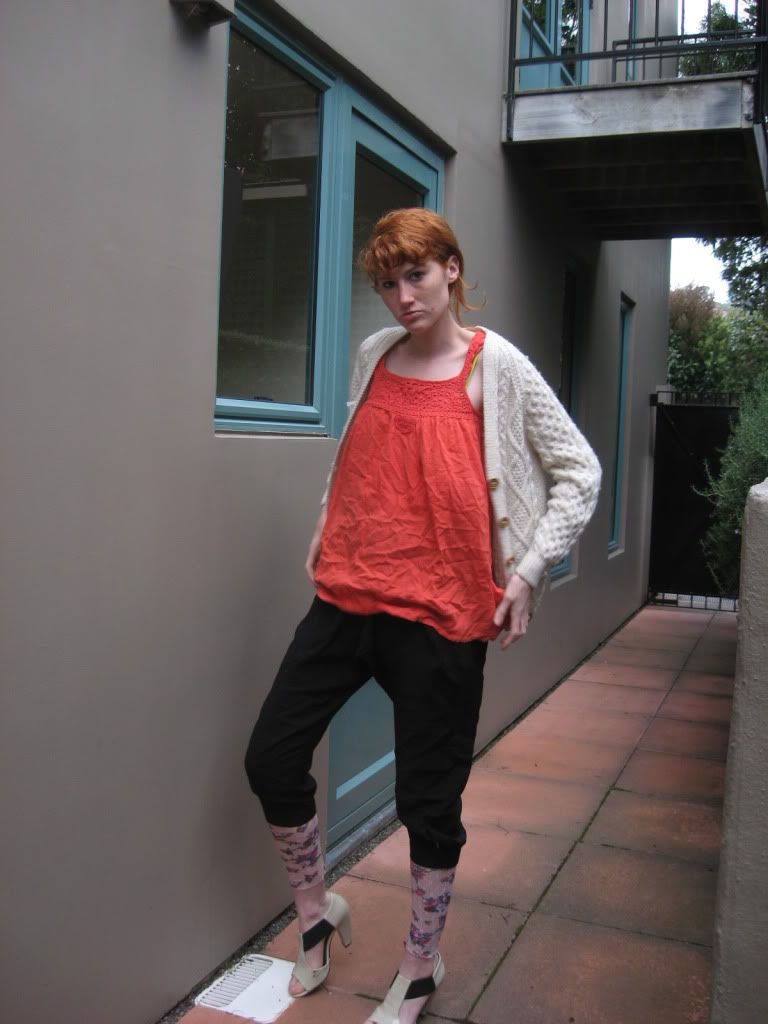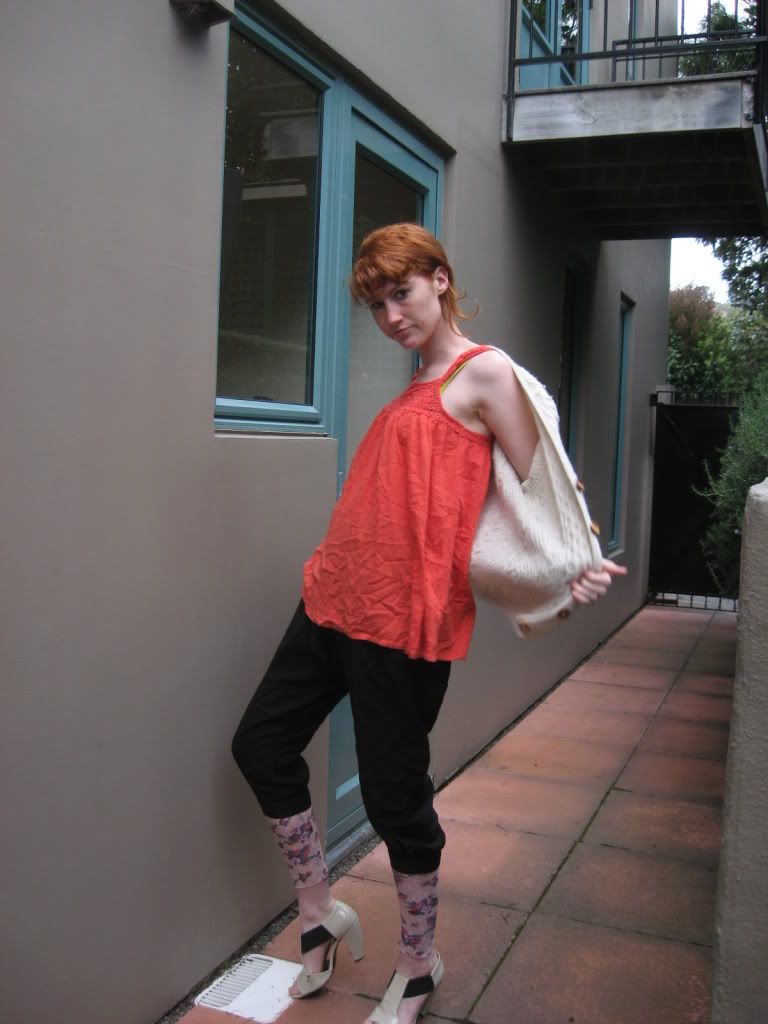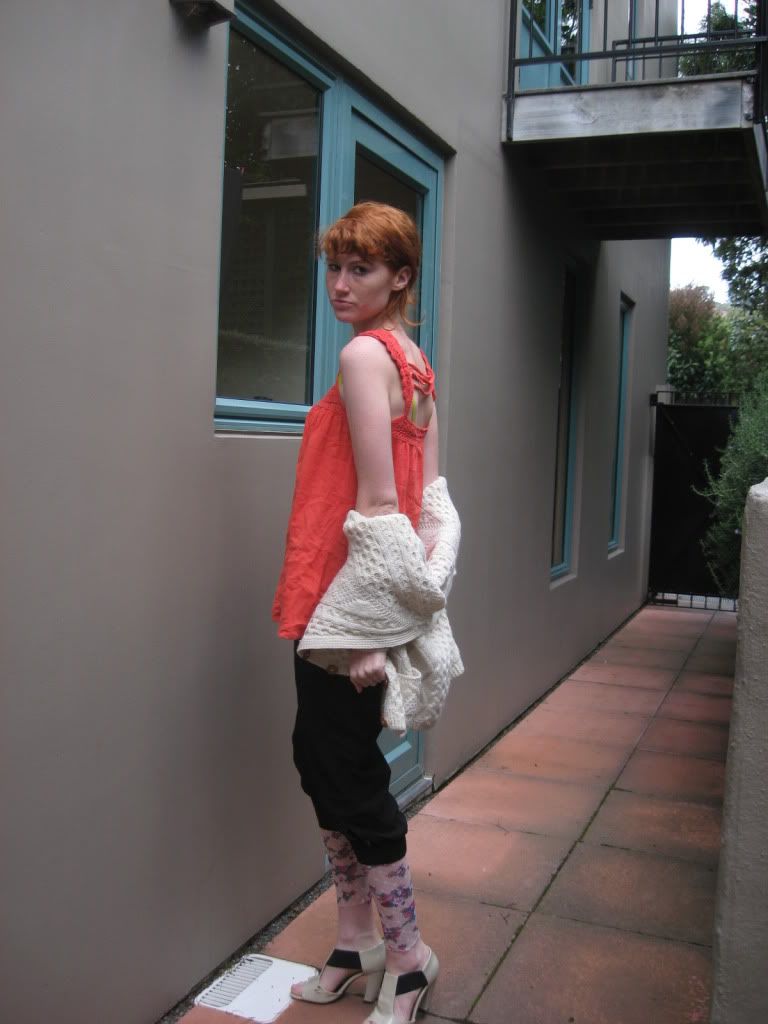 Went kinda crazy on the photos today, but common, it's like I'm dancing!
It was so warm today and now it's back to bitterly cold (hence the thick cardigan). These pants are actually way too think for winter. I am thinking of trying to make some with grey jersey knit after seeing some Deborah Sweeney ones of
trademe
. I have a feeling that I'd never wear anything else.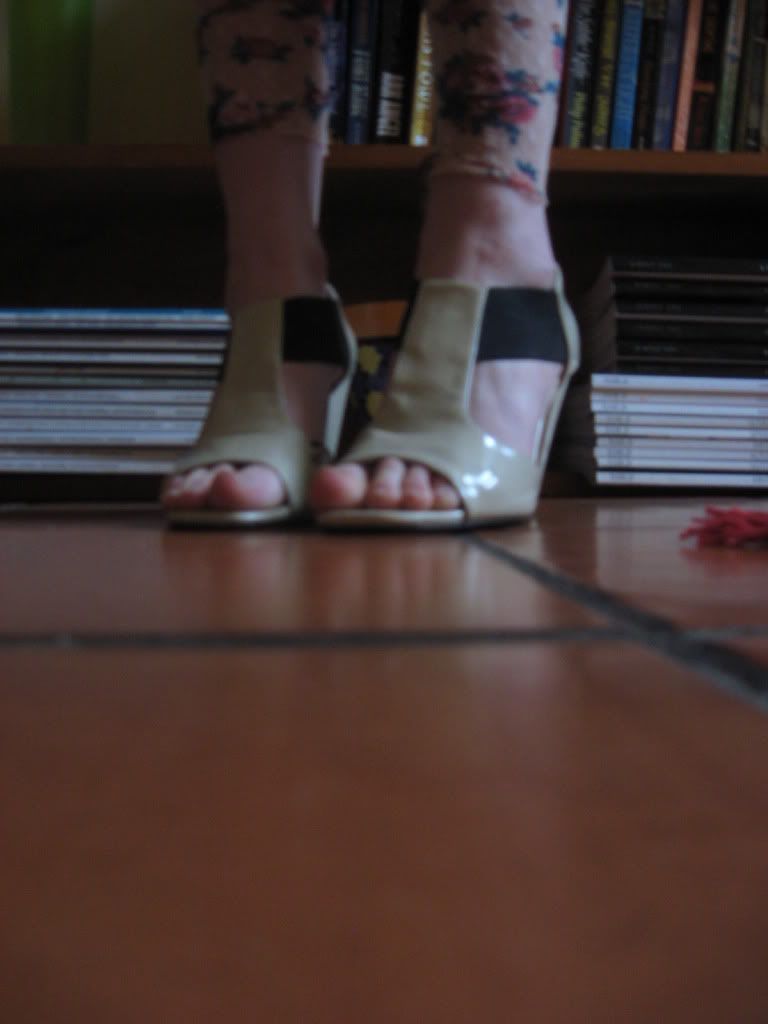 Tried to get a closer picture of my tights, which I made by pulling apart some old ones and cutting around them. This is a major fail, but I thought it was a cool picture anyway.
top: Just Jeans
Jersey: Vintage
Hammer Pants:

Glassons

(of all places)
Heels: Number 1 Shoe Warehouse
Tights: Homemade.