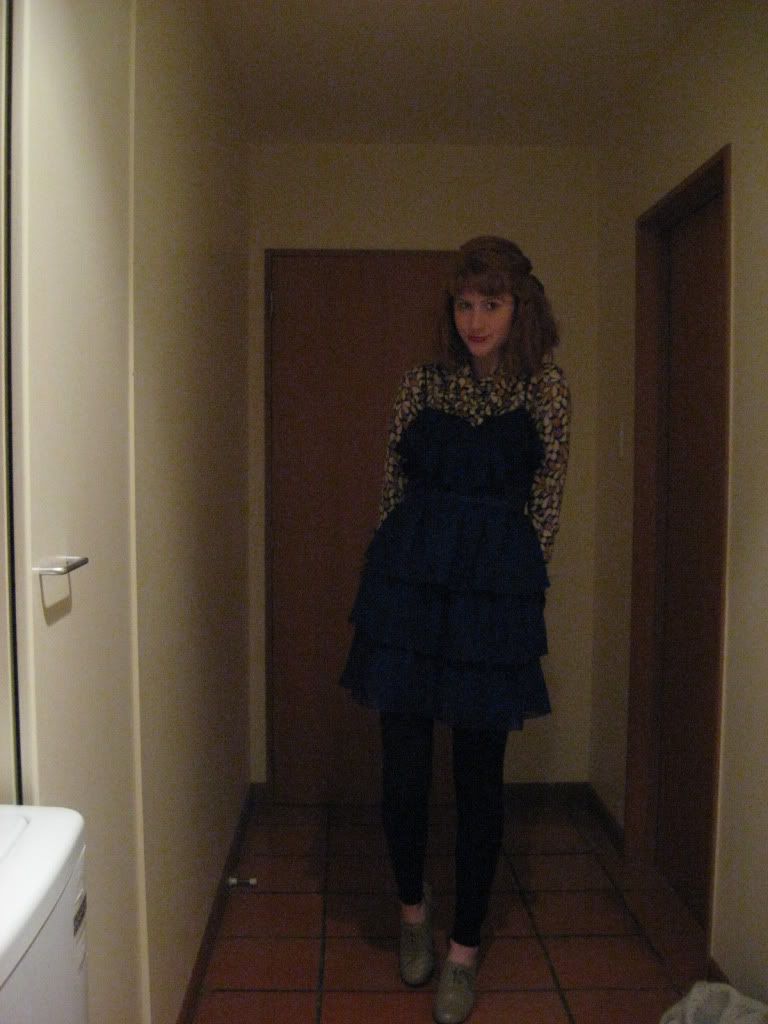 Ok
so another onslaught of terrible photographs. I probably shouldn't even bother because you can hardly see the detail anyway.
I got this fabulous
Sera
Lily top from Trade Me. I am so happy with it, I can
for see
it becoming one of my favourite items of clothing. She seems to really design for red heads, the colours are
sooo
perfect.
I tried to find some images for you, but it seems that runwayreporter.co.nz has shut down. This makes me so sad! There is not much coverage of New Zealand fashion and it was always a great go-to website. It makes me really sad because there is so much talent out there, and with C4 no longer covering NZ Fashion week, and Runway Reporter shutting down, what is there left?? We have NZ Music Month, which is a whole lot of
baloney
in my opinion. Bring on Fashion month, properly I say! They obviously need more coverage.