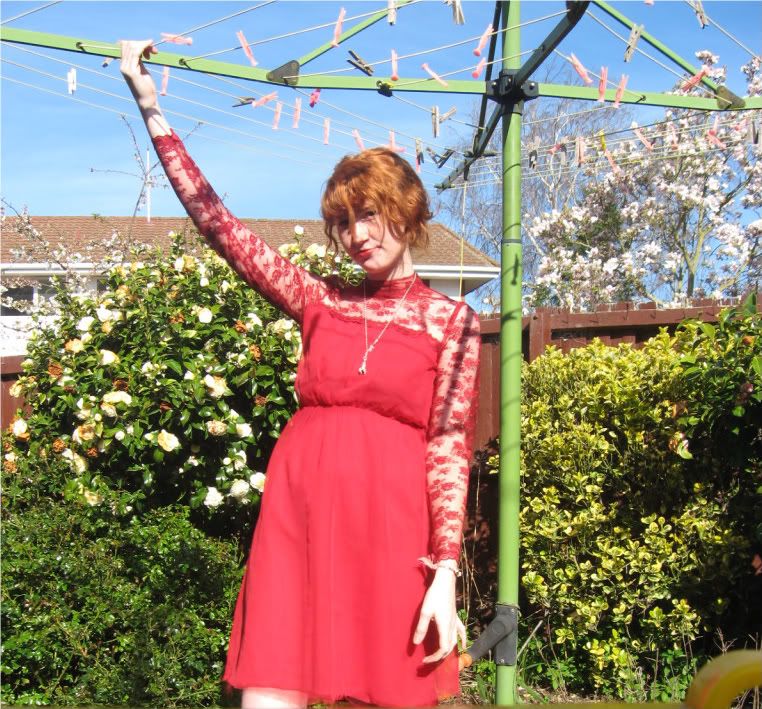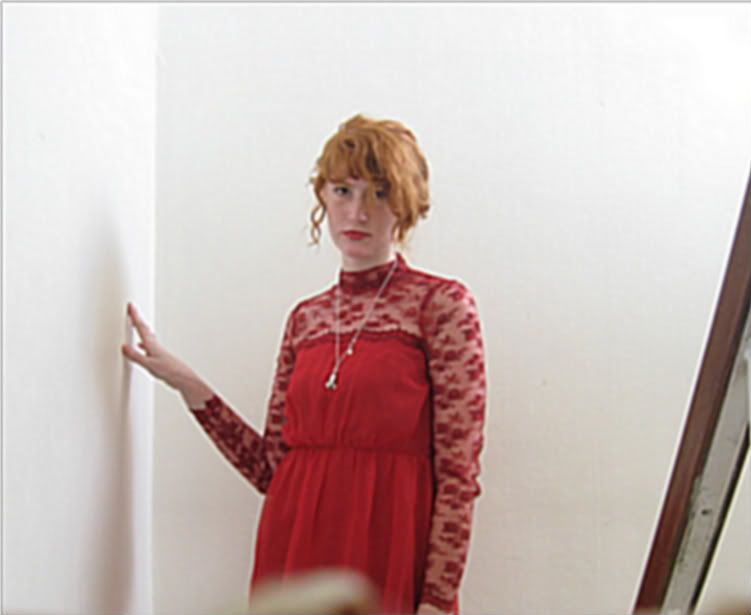 Found this beautiful vintage red dress at tofffs a few weeks ago for only $19. I had to shorten it as it was floor length and a little impractical, though very romantic.
It's been quite hard for me to take pictures for the blog lately as I am sharing a room with my boyfriend and we are so cramped that even getting to my closet is a big hassle. I really do love clothes and love blogging and put a lot of effort into what I wear each day (and individuality I like to think) so I shouldn't neglect this space so whole-heartedly.
Notice how in the first picture I used the recycling bin as a tripod
? Opps I am much too lazy. I did try and crop it out but it kept loading with the bin still in it so I gave up. My pictures have never exactly been editorial anyway.
Aftershocks still coming four times a day. One woke me up at 3 O'clock in the morning the other night, jiggling around in my bed. And we had one in the cinema while I watched
Tomorrow when the War Began.
Unfortunately not when the action was happening because that would have been totally awesome. Earthquake enhanced viewing anyone? People were whooping in the cinema. It was a good movie. If you're a fan of the books, feel free to go with a little skepticism but I was delightfully surprised and impressed with the adaption, definitely something I would buy on DVD in future.
All this outfit needs are my cherry red velvet doc martens which my mum has bought me for my 21st birthday and are coming to me very soon in the mail!
Avery Cherry Red Doc Martens Velvet 10 hole: Currently selling in the doc marten online store