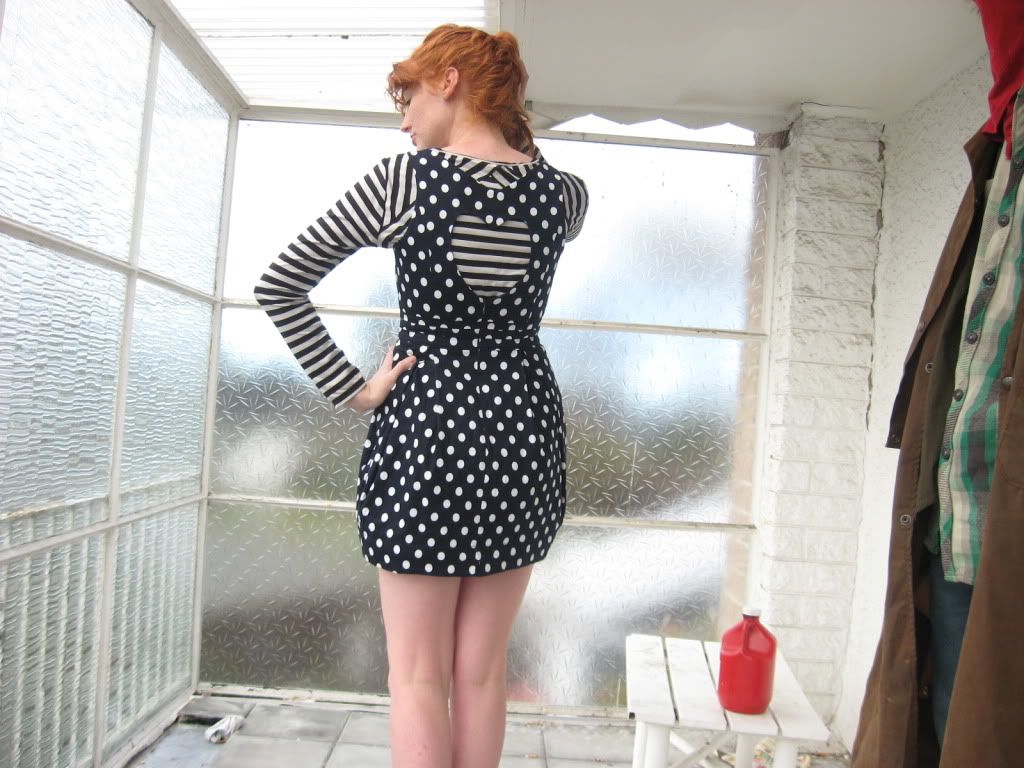 Wearing thrifted stripey top, doc martens and valley girl luella rip off.
I love it when Luella finally trickles down to New Zealand stores. I like that they put the heart at the back of this instead of the front, it seems a bit more wearable.
Her print was cooler though.
Luella Bartley Spring 2010
My flatmate Karl has taken to dressing up like a cowboy. I think he wanted his photo taken.
Aftershocks have been hitting us all day. They're pretty small but still not very nice. My screen is shaking two and fro.