I have been absent for WAY too long. I have been reading others blogs, but rather
sporadically
and I'm really missing this whole thing.
I am feeling way happier at the moment because I only have one week left of work and then it's holidays! Also, I sat down and chose all my courses for next year and I am really excited about starting to learn again. My weeks seem
ridiculously
cruisey
though, so I am hoping that there is a lot of work to do out of class (possibly shooting myself in the foot here). Every week I have
Mondays
and
Wednesdays
off!! Now that's an arts degree for you.
I thought I would share with you my amazing find from last weekend. I found it at this huge second hand clothing store that we have here called Save Mart for only $15. It's actually a size too big and pinned in these photos but I just couldn't resist it.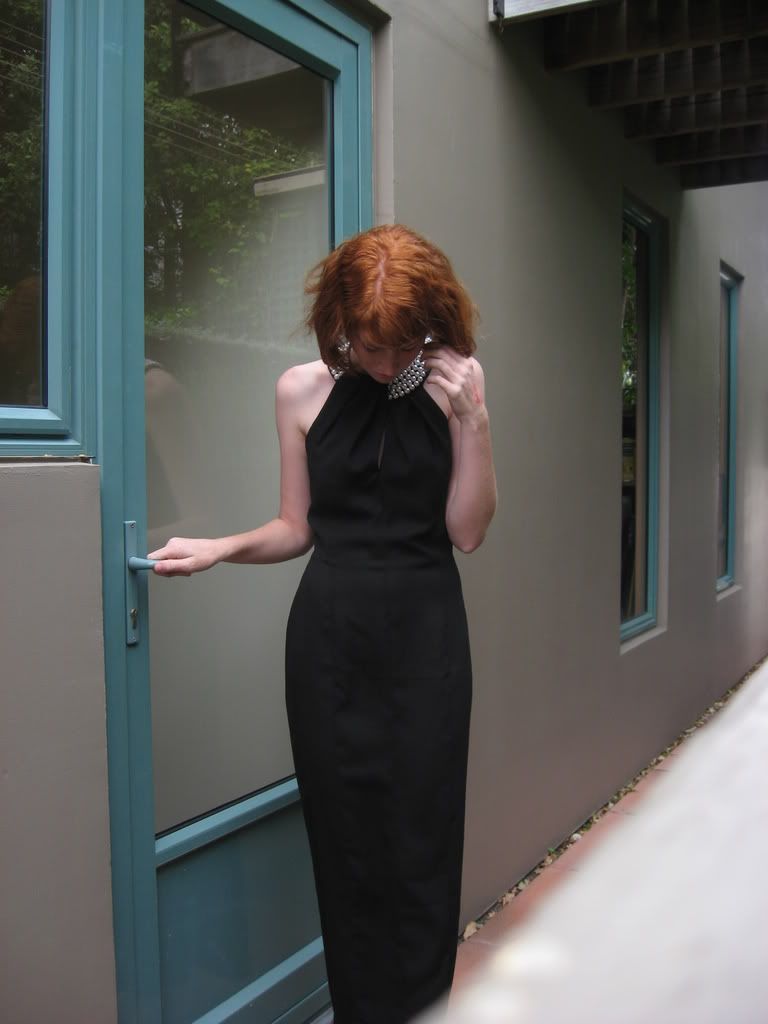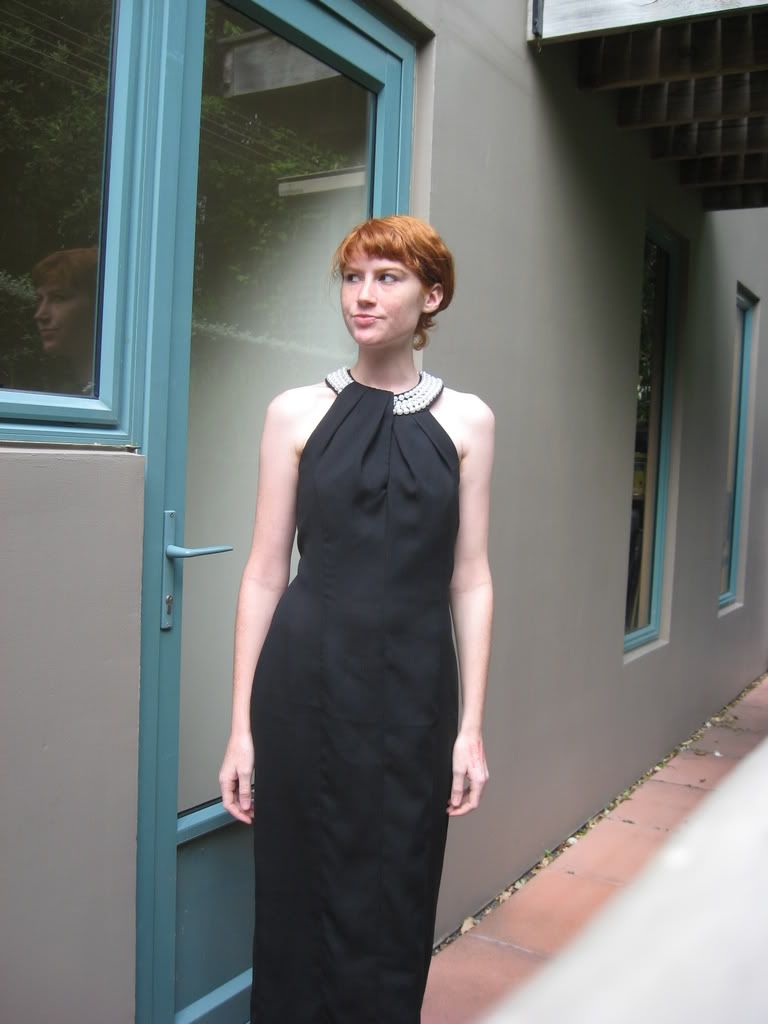 It's so breakfast at Tiffany's it's not even funny. It even clips at the back (it is very lovely at the back too but it's safety pinned at the moment so i can't show you). It's giving me major hankerings to watch that movie again and to actually have an occasion to wear it.
So anyway, I hope everyone is having a fabulously stylish New Year and expect to see more of me from now on (
pinky
promise).
PS
. I should find out about New
Zealand's
Next Top Model in the two weeks. Keep your fingers crossed for me.