Finally found my camera. Not sure where it went. The last time I remember using it was in my room and then I couldn't find it for two weeks, and then it appeared today in my room? I'm so confused. I think maybe it fell somewhere strange and the cleaner found it. Whatever, I have my camera back, I'm happy.
I took some terrible outfit photos today, but oh well, here they are for you all the same. And a rather nice picture of Oxford.
During the day: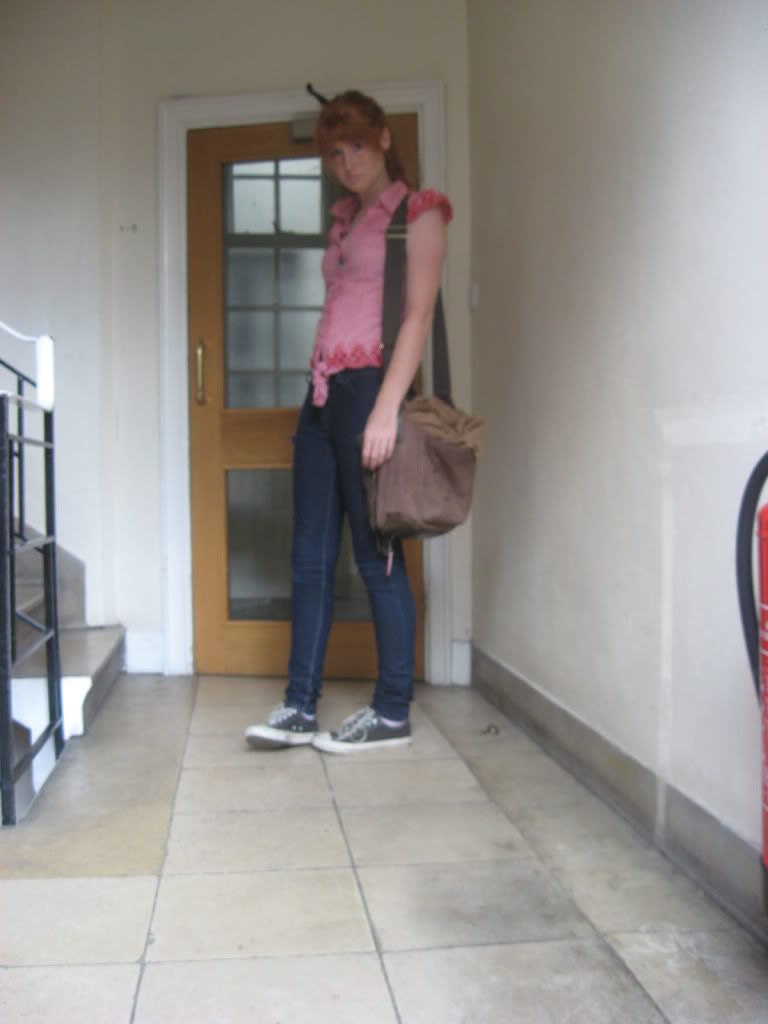 Wearing: Chucks, Warehouse Jeans, Dorothy Perkins checked blouse
At night: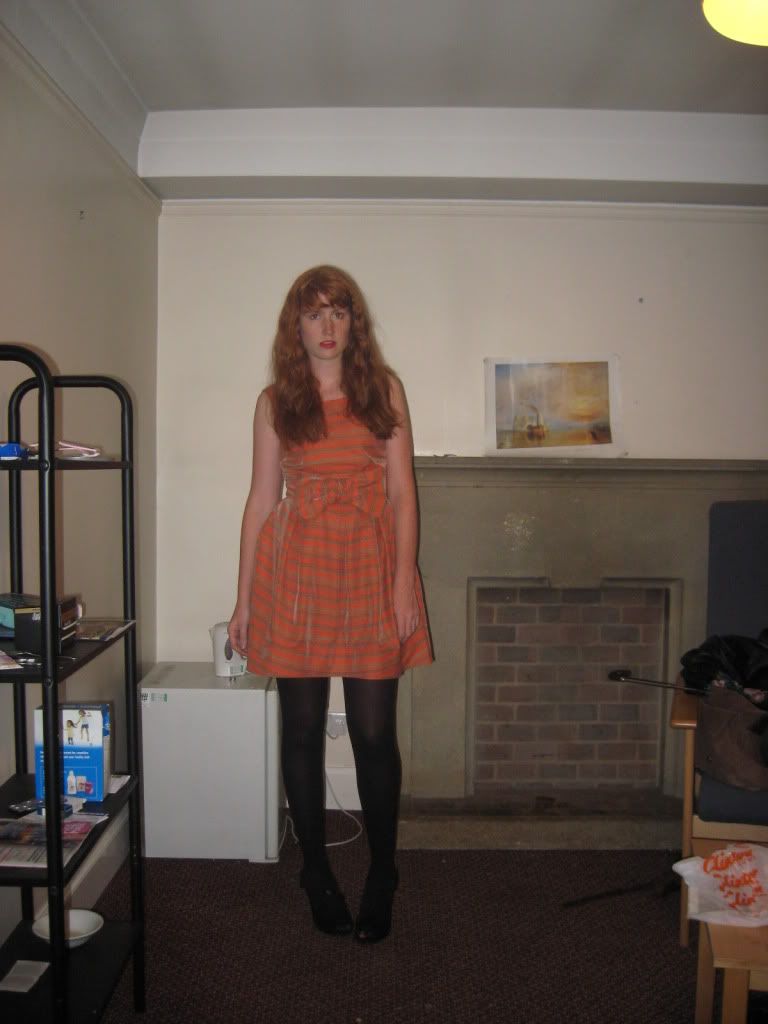 Wearing: Second hand heels, River Island dress
I went to a formal hall at Jesus tonight, which basically means you get really dressed up and then they serve you four courses and lots of wine. It's really lovely and it's usually pretty cheap, though this one was quite expensive. I had a really good time.
Opps almost forgot the picture of Oxford. This is Broad Street. One of the main streets in the centre of Oxford.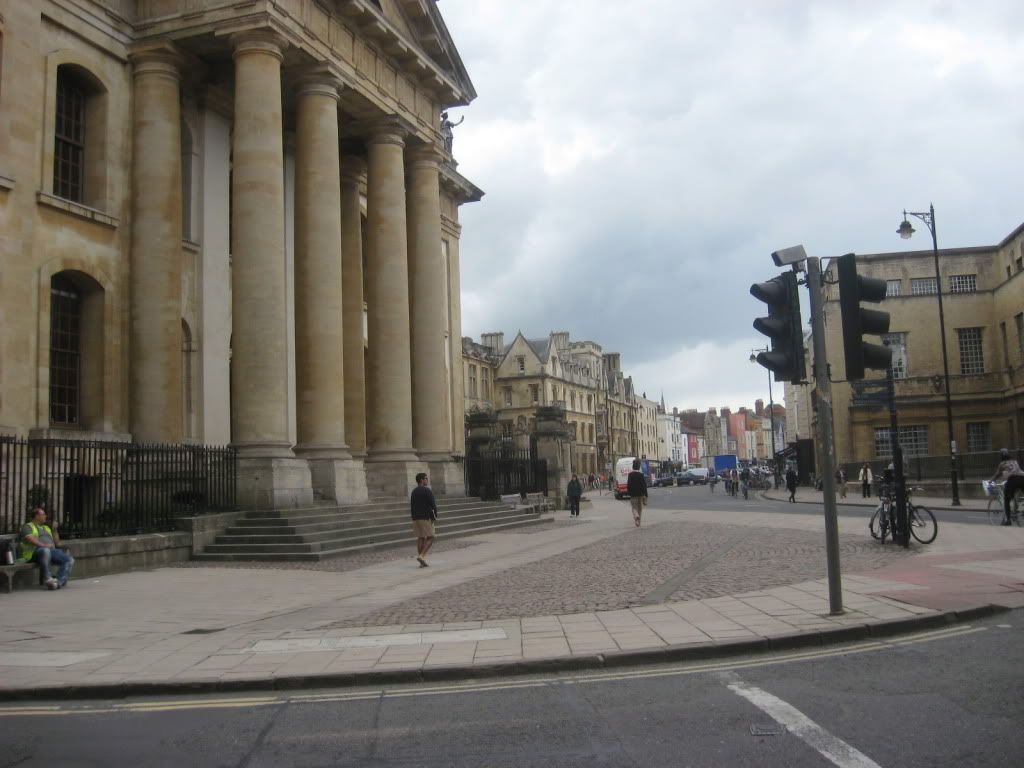 There's some great pubs on Broad Street. Just to the right there is a pub called "The White Horse". I'm pretty sure it's a chain but it's exactly what you dream of when you think of an English pub. Pokey, warmly lit on the inside, with really, really close ceilings. I had the best meal I've had so far there, Scottish mussels in heaps on garlic butter and garlic bread. But when I went back the other day, they didn't have any left. It was one of the most disappointing meals of my life. I could taste mussels instead the whole time.