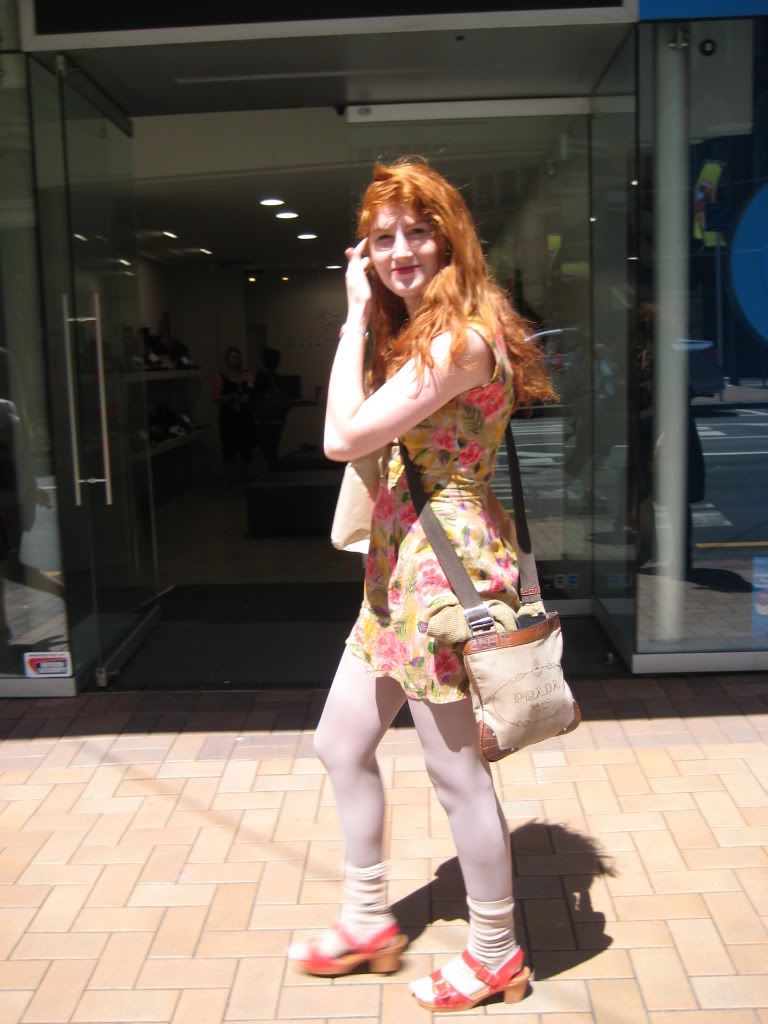 Spent the last few days in Wellington with my lovely mum and aunties. The weather has been pretty
disappointing
but
omg
I have done so much shopping and found some really cool thing. Shopping in Wellington is so different from Christchurch and given more time I think I could find a whole new wardrobe here (not that I need one). One shop on Cuba street coughed up about 5 amazing dresses for me to try on in 10 minutes of searching but they all ended up being the wrong size or the wrong price. But I think if I went their regularly I'd be a very happy chicken. People just aren't as stylish in Christchurch (sorry
Cantabrians
). I've noticed a massive difference in male style especially. Guys here actually give a f&%#.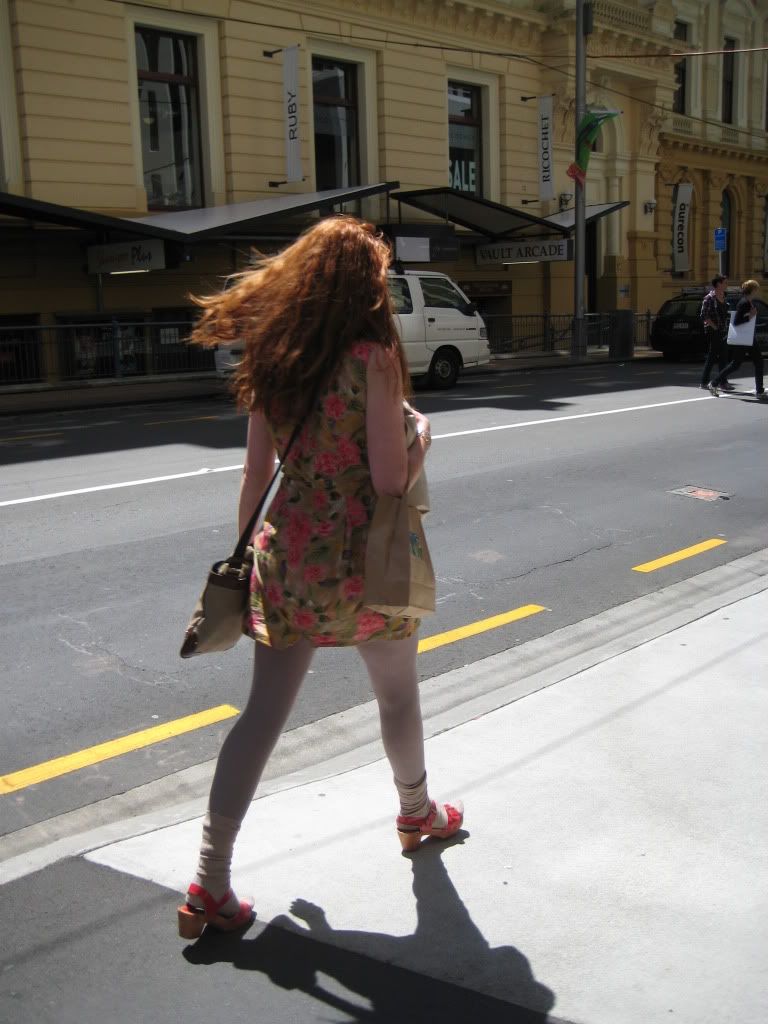 I found some great fabric too which I am going to rip off Kate
Sylvester
with. I'd buy your clothes Kate but they are just too expensive for me. I'll make up for it one day. There was this great fabric place where everything was really cheap, then they'd tally it all up at the tills and divide the total by half. Can't argue with that kind of bargain.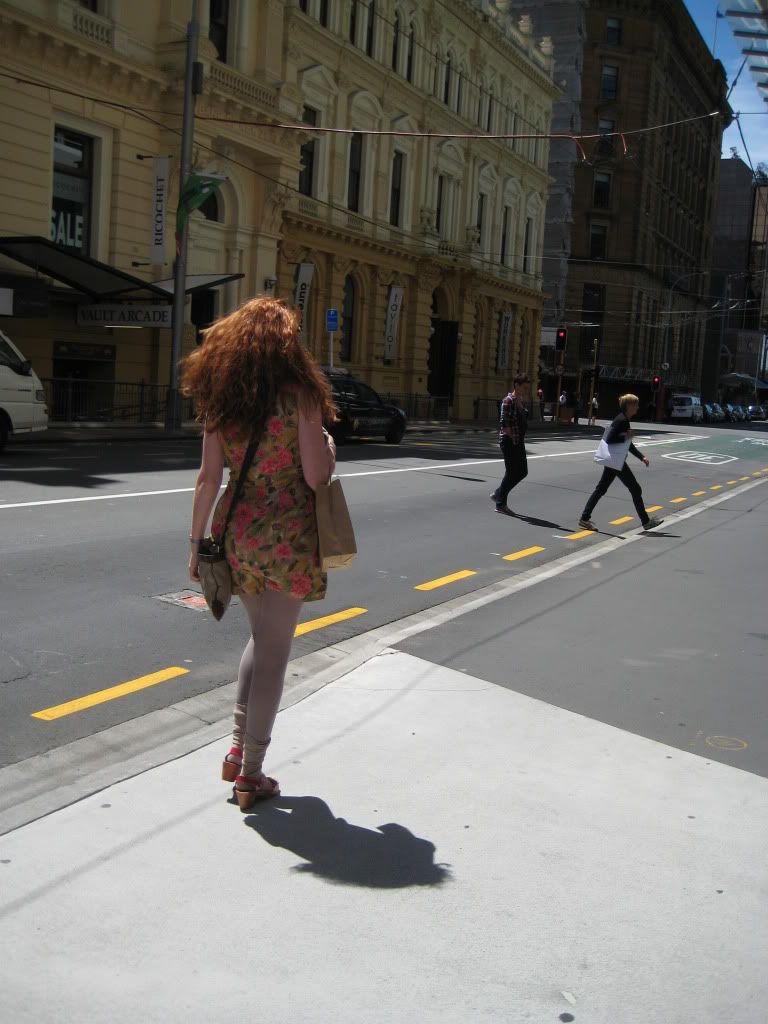 Wearing: Homemade dress, Farmers smoke tights, Red Patent Sandals from store I can't remember, Beige Dotti Socks,

Prada

bag and

BodyShop

Lipstick
So Wellington= more choice, but I think it's easy to say that when you have lived in Christchurch for so many years and pretty much exhausted its second hand opportunities. I suppose I would catch up on Wellington eventually anyway.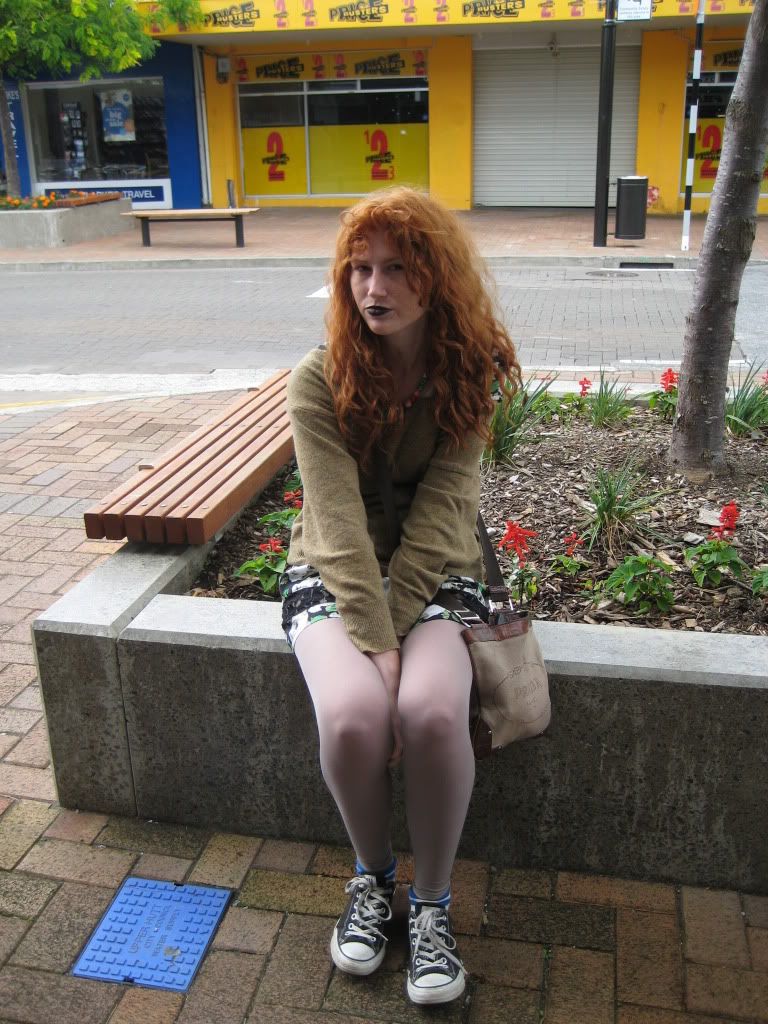 Wearing: Homemade dress, Black Lipstick from Value Store, Black Chucks, Smoke Tights from Farmers, Secondhand Jersey,

Prada

Bag