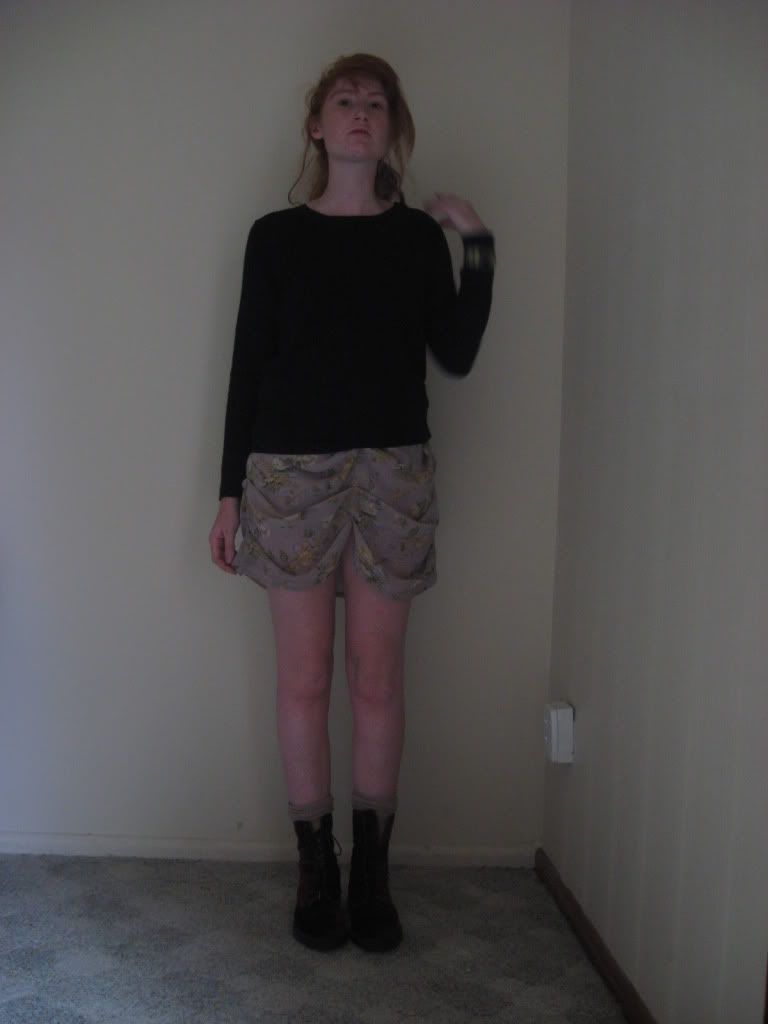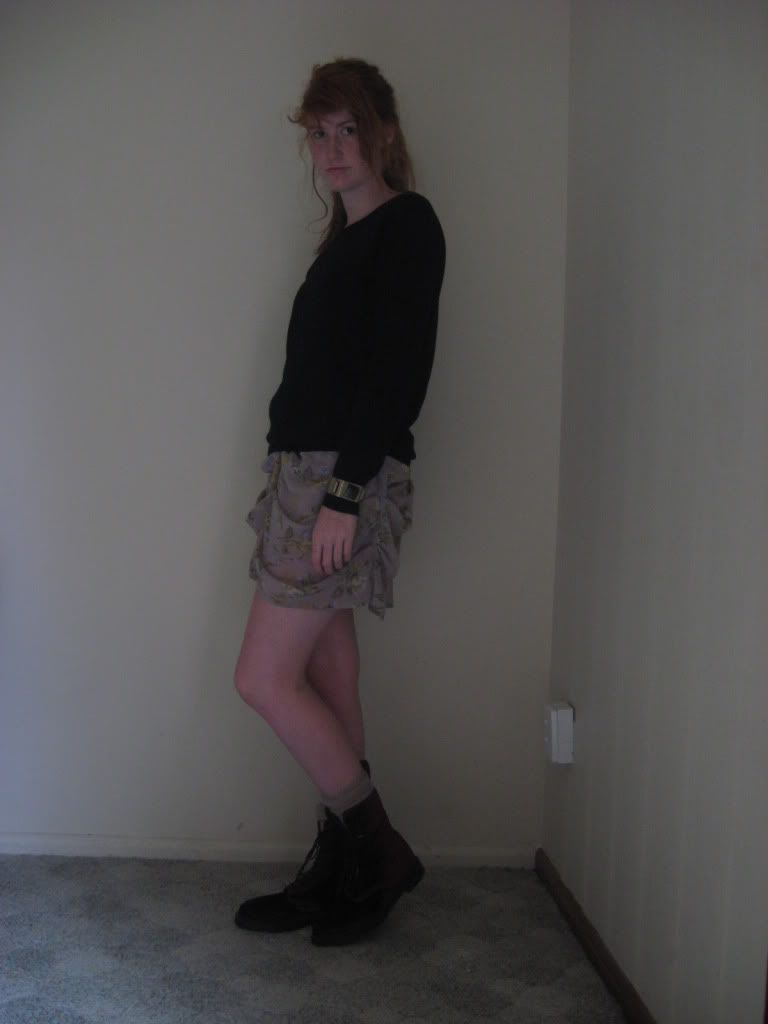 I feel like this post should be way more exciting since I've left it for so long, but realistically, what is the point of a blog about style if you don't post your everyday outfits? So this is what I literally threw on to go see Narnia with my mum (massive disappointment). I've been enjoying wearing fairly boring, plain jumpers at the moment. I just bought this black one and I wear my comfy beige one constantly of course.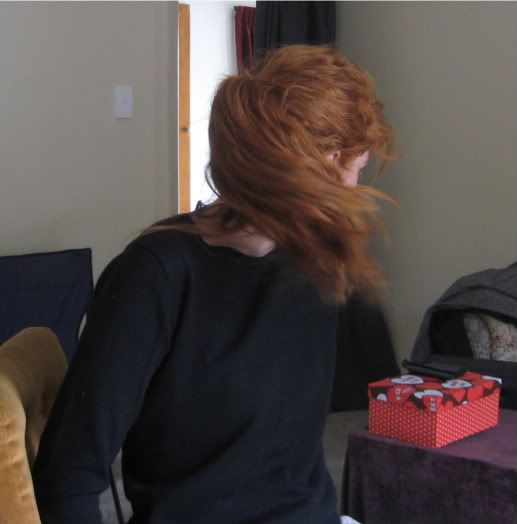 It's fun to be able to swish my ponytail backwards and forwards. I sometimes wack my boyfriend in the face by accident.
Wearing: Savemart dress (pleating self alteration), Savemart black Jersey, Cuff from Lovisa, Dotti socks and Red Velvet Doc Martens.