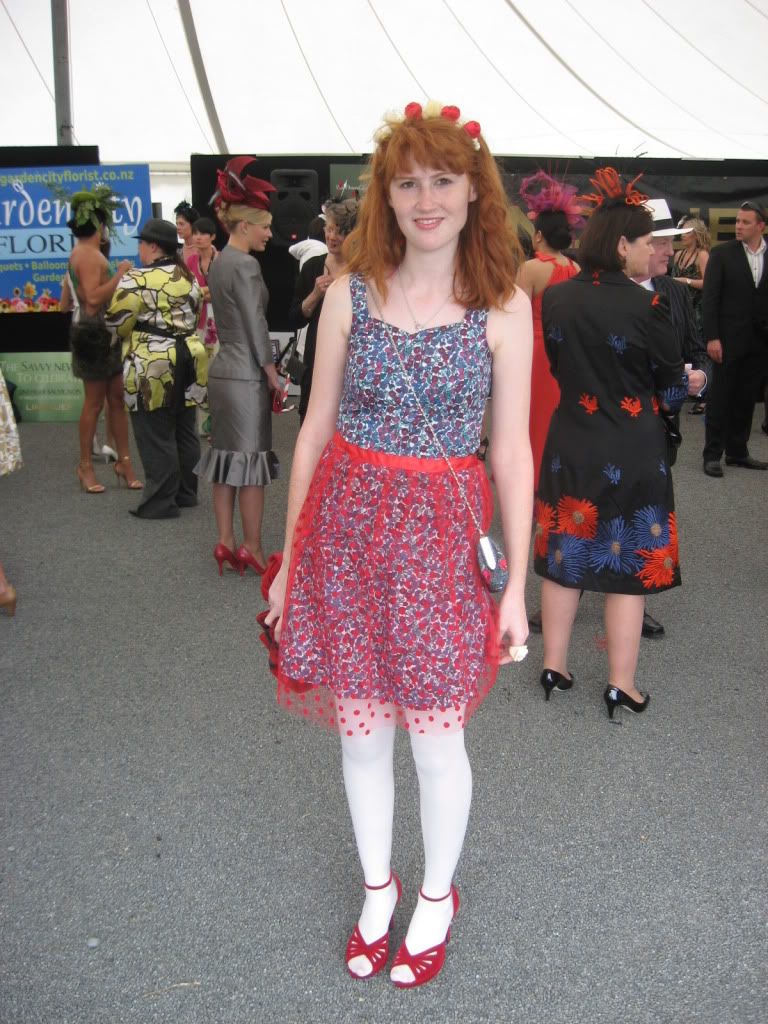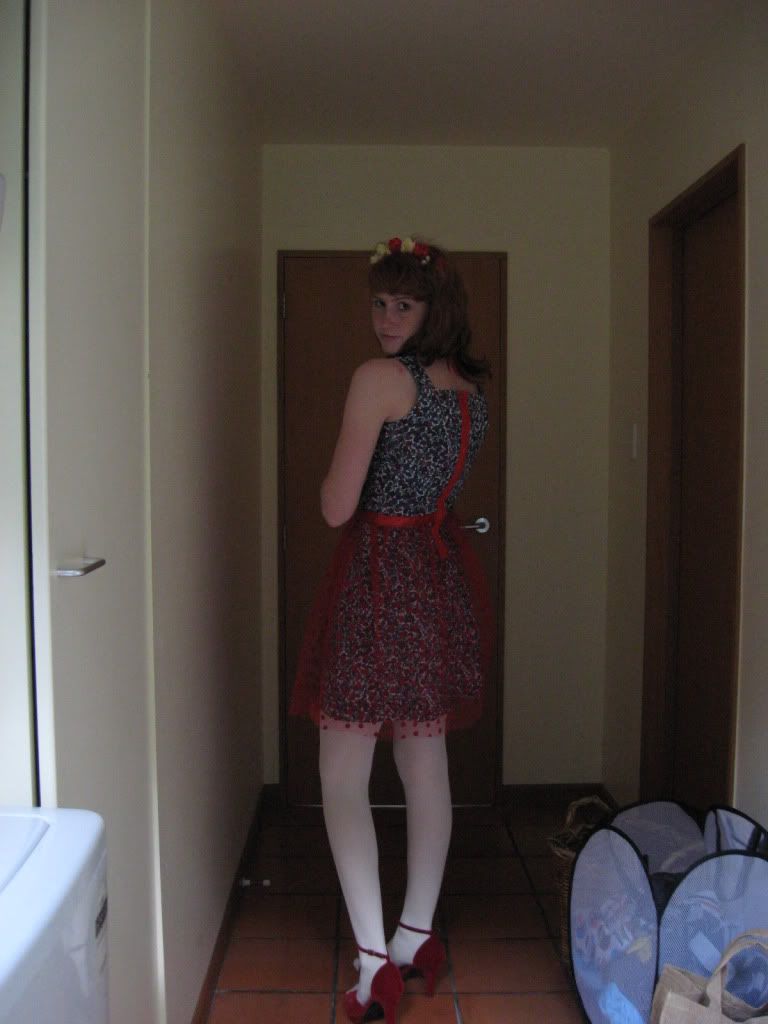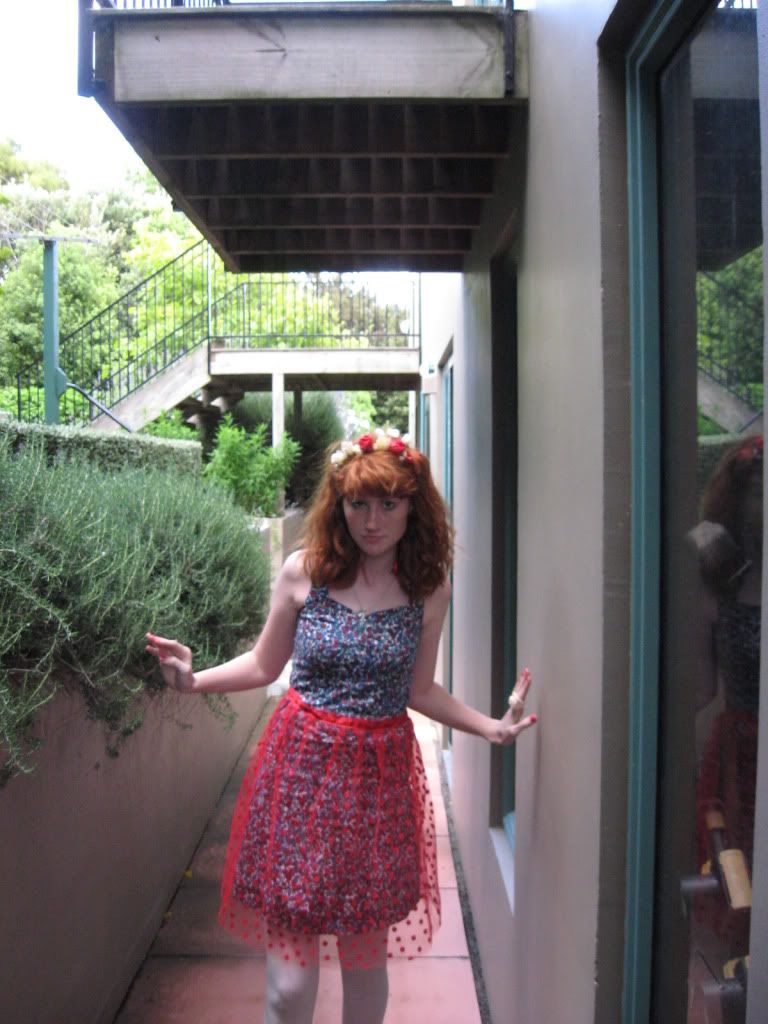 I went to cup day with my dad today. I tell
yah
, I can't understand how the likes of
Rumi
and
Lulu
go around in heels all day. My feet are killing me and that's just from one outing. Still it was a long day and I barely got to sit down.
I decided to enter fashion in the field after I got flagged down as soon as I came through the gate. But their taste is so shocking! The shinier the better, and everything has to be so matching it sets your teeth grinding at the cheesiness of it. Also, they told us to get there at 12:30 and my event wasn't till about 3 let alone my heat. There was no where to sit back stages and everything was so disorganised so I wasn't even sure if I was in the right place. It's safe to say I won't enter next year.
Wearing: Home made dress with exposed zip, Bag from ?, Borrowed Shoes, Self made headband, Cream rose ring from Diva.