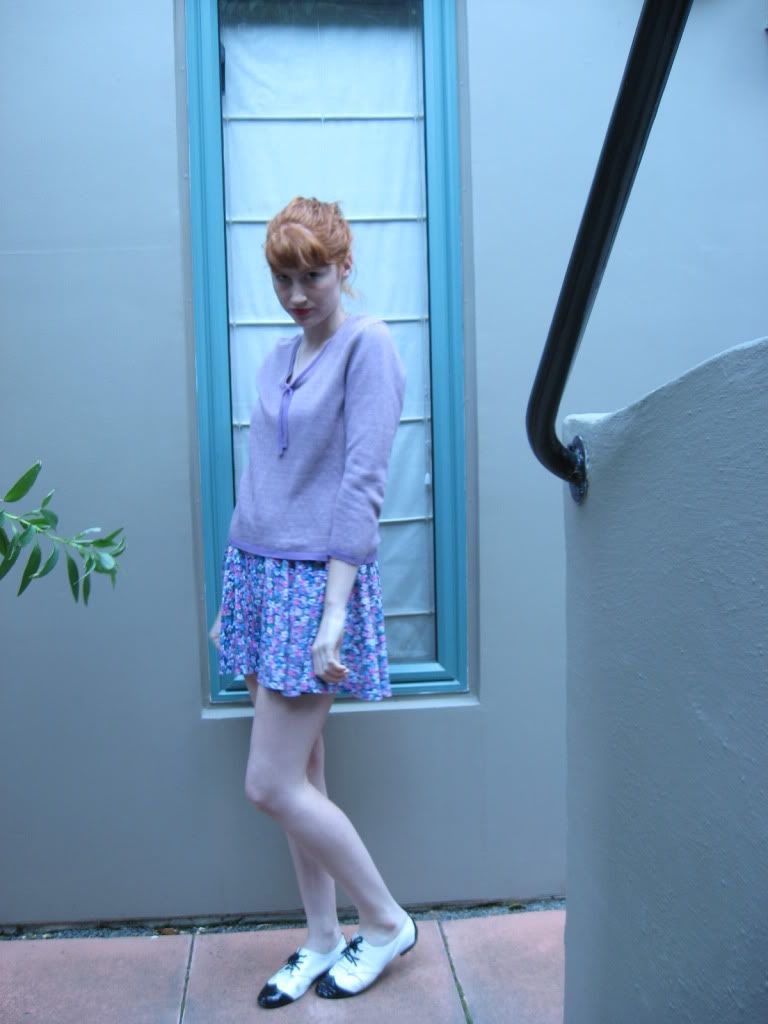 I've been dressing so
girly
lately. It's not like me at all. I'm usually in shorts and Doc Martens at this time of the year, but it's
sooooo
good to have warm weather. I'm loving just sitting around in this great new dress I found at an op shop. It makes me want to play tennis!
Maybe it's more fashionable to be
girly
this year. I've noticed lots of polka dots everywhere and of course
florals
are still going strong.
Only 6 days till Christmas. I cannot wait. Having 3 days off work makes a difference and I have lots of sun dresses and sandals calling.